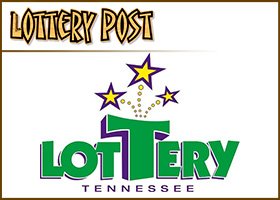 If Georgia lottery officials can prove that they can get Tennessee's lottery going ''faster and cheaper,'' the two states could become kissing cousins.
Tennessee lottery board Chairman Denny Bottorff said yesterday that he has warmed up to the idea of partnering this state's start-up with Georgia's experience after touring lottery headquarters in Atlanta last week.
The rest of the board is scheduled to travel there Thursday to get a first-hand look.
''In the end we have to be satisfied it's faster and cheaper than what we could do on our own,'' Bottorff said.
The idea of a ''strategic alliance'' was not immediately embraced by the board when it was broached by Georgia lottery Director Rebecca Paul last week. Some board members had been suspicious of ulterior motives.
At a board meeting yesterday, Bottorff told his colleagues, ''Georgia is not trying to take over Tennessee.''
Afterward, he told reporters, ''I'm a very fact-based decision maker. It's got a lot of merit. I understand the concept now. I can see the benefits.''
The board would need to decide by Sept. 1, a deadline imposed by Paul. Under that schedule, Tennessee lottery tickets could go on sale as early as Thanksgiving rather than the projected early 2004 date.
Lottery board members also plan to visit three other lotteries.
Early next week, some board members will visit the Massachusetts and Connecticut lotteries, and others will travel to Canada to visit the Atlantic Lottery Corp., a consortium of Canadian provinces.
Bottorff said he plans to lead the Canadian trip to get a better handle on how the partnership between provinces has worked out.
They will travel by commercial air coach not by corporate jet as was suggested by one member last week.
''It's highly doubtful this board will charter any aircraft,'' Bottorff said to some chuckles during yesterday's board meeting.
The trips will not be open to the media, lottery spokesman Will Pinkston said. Such on-site inspections are not subject to the state's Open Meetings Act.
In its third meeting since the lottery was created, the board accelerated progress with several key decisions:
" Board member Deborah Story, a Nashville human resources executive, got the OK to hire a research firm to scout the top chief executive officers and chief operating officers of other lotteries and forward those names to the board. The board decided not to hire an executive search firm, which would cost more and take longer, as it undertakes hiring an executive director.
" Board member Claire Tucker, a Nashville banker, was authorized to hire an accounting firm to evaluate terms of a Georgia partnership.
" The board adopted a code of conduct that imposes guidelines on how board members and lottery employees should act. It prohibits them from personally profiting from the lottery and says that they and immediate family members cannot buy lottery tickets or win prize money.
" The board voted to get outside help in deciding whom to hire as attorneys for the lottery board. Nashvillians David Williams, general counselor at Vanderbilt University, and Susan Lanigan, general counsel at Dollar General, will serve as volunteer citizen advisers.
The board will interview law firms Aug. 14 and announce its pick, possibly that day. Gov. Phil Bredesen backed down from his selection of Bass, Berry & Sims, which has ties to his inner circle.
How to contact the lottery board:
The Tennessee Education Lottery Corp. officially opens its office doors today .
The temporary office space is on the 27th floor of the Snodgrass Tower, 312 Eighth Ave. N., in downtown Nashville. The phone number is 615-253-6881. Faxes can be sent to 615-253-6886. The mailing address is P.O. Box 23470, Nashville, Tenn. 37202.
The office will include a ''Public Information Station,'' where citizens can inspect documents and listen to telephone committee meetings.
Other information can be found at color=#0000ffwww.tnlottery.gov.
People seeking jobs with the lottery, retailers who want to sell lottery tickets and vendors of goods and services can fill out forms available on the Web site.