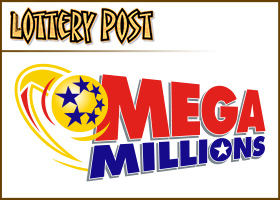 Suspicious co-workers are wrong, he testifies
For three days, Jamal Townes listened quietly as his co-workers at Englewood Hospital accused him of being a modern-day Judas for allegedly hiding a $25 million winning lottery ticket from their office pool.
Yesterday, the 27-year-old X-ray technician got the chance to respond.
"I felt attacked, I felt betrayed, angry," Townes, of Englewood, testified in Superior Court in Hackensack, recalling the moment he realized his colleagues had become suspicious of him.
A group of 20 hospital workers has filed a lawsuit in which they claim Townes, the manager of their office lottery pool, used their money to buy the winning ticket for the New Jersey Lottery Big Game Mega Millions drawing on March 15 and then secretly gave it to his former neighbor, Cornell Davis, in a conspiracy to split the prize money.
Davis and his wife, Teri, also of Englewood, claim they bought the ticket on their own. They are expected to testify today in the non-jury trial before Superior Court Judge Marguerite Simon.
Yesterday, Townes denied ever purchasing a ticket for the March 15 drawing. In fact, he said, it would have been impossible for him to do so because he was at work at the exact time the ticket was purchased at an Englewood market.
Dressed in a mustard-colored shirt and a striped tie, Townes was calm on the witness stand during his testimony, which lasted more than an hour.
He said he was "joking" and being "sarcastic" on March 18, the day he walked in to the lounge in the hospital's cardiac catheterization unit where he and the others work, and announced that his "cousin" -- Cornell Davis -- had won the lottery.
"I said, 'Hey everybody, guess what? Don't get suspicious. My cousin won the lottery,'" Townes said.
Townes has since admitted that he and the Davises are not related.
But his co-workers immediately became suspicious. Several testified last week that Townes also told them his "cousin" was going to buy him a BMW. For his part, Townes claims this never happened.
The co-workers grew even more suspicious a few days later when Townes posted a note in the lounge that said he had bought a losing ticket. However, he failed to produce a copy of the tickets when his co-workers asked to see it.
Townes admitted yesterday that the note wasn't true.
"I wrote the letter when I was full of emotion and I was very angry (at his co-workers) and I didn't think about what I wrote," he said.
Townes also explained why he described Cornell Davis as a cousin, even though they are not related.
"I grew up in Englewood and it's a small town. He's (Davis) one of 200 people in town that I know and if something bad happened to them I would help. It's just the way I was raised," he said.
Last week, a top New Jersey Lottery official testified that his own investigation found that the winning ticket belongs to the Davises.
Raymond Ryan, the lottery's deputy director for security and licensing, also said he could not substantiate the hospital workers' claim that the ticket was really theirs.
At the same time, however, Ryan said he could not say for sure who actually purchased the ticket -- at 9:27 a.m. on March 14.
Even though Townes says he was working when the ticket was purchased, his co-workers say he could have slipped out and bought the ticket at the Circle Food Mart, which is about a 10-minute drive from the hospital.
Several testified that Townes had the ability to "float" between lab procedures and could have been out of the building even though a log sheet shows he was working.
But Townes said yesterday that he has never left the hospital grounds when logged in for a medical procedure, as he was that morning.
Simon, the judge, has put all but $100,000 of the $25 million prize money in a court account while she hears the case. The winner will get the $25 million, and possibly some lawyers' fees.