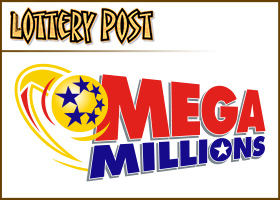 A $63,000 BMW and a mob informant's claim provided some surprising twists and turns Tuesday to a trial over who owns a $25 million lottery ticket.
What became a particularly contentious proceeding virtually overshadowed the testimony of an Englewood couple who adamantly denied that they conspired with a third man to swipe the winning ticket from a group of hospital workers.
At one point, state Superior Court Judge Marguerite Simon questioned whether the lab workers' attorney, Sheldon Liebowitz, was playing to the media.
"Mr. Liebowitz, you are close to pushing me beyond tolerance," she said.
Simon will decide whether to award the cash to Teri and Cornell Davis of Englewood or to the 20 hospital workers who are suing them.
The pricey car took center stage during the trial's fifth day when Liebowitz surprised nearly everyone in the Hackensack courtroom by producing a document showing that Mark Townes looked into buying it on March 20 at a Tenafly BMW dealership.
Townes is the twin brother of Jamal Townes, an X-ray technician who plays a central role in the alleged conspiracy. The employees of Englewood Hospital and Medical Center assert that Jamal Townes bought the winning ticket for their lottery pool, then gave it to the Davises to avoid splitting the cash with the pool members.
Townes, who has denied buying any ticket for the March 14 drawing, was asked how his brother could afford a $63,000 BMW just six days after the drawing.
"Mark was not in a position to buy a BMW at that time," Townes testified.
But Townes also said he and his brother, who share ownership of a 1999 BMW, regularly visit car dealerships to check on prices.
Simon initially said she might block the document, written by the salesman who talked with Mark Townes, because Liebowitz failed to provide it to the defense before the trial.
But Warren Sutnick, attorney for Jamal Townes, dventually said he had no problem with the BMW "guest sheet" being entered as evidence.
The other twist in the case came from a letter, dated July 23, that Liebowitz said he received from New Jersey Deputy Attorney General David Dembe.
The letter, which Simon read aloud, said that a Bergen County Jail inmate told an investigator with the state's organized crime task force that he overheard a conversation about an alleged scam involving the winning ticket.
The judge downplayed the letter's significance, however.
"We want truth," she said. "We don't want innuendo."
Teri and Cornell Davis each testified that there was no conspiracy involved. Rather, Cornell Davis told Simon he bought the $5 ticket at the Circle Food Market in Englewood on March 14, along with a $2 ticket, a cigar, and a bottle of Gatorade.
Teri Davis said she realized they won the next day when her husband went downstairs to check on the winning numbers and didn't return for several minutes.
"I thought that was weird," she said. "Then I heard a lot of jumping and screaming."
The trial is scheduled to resume Monday, with closing arguments expected.
Simon will then likely take a couple of days to consider the matter and render her verdict.