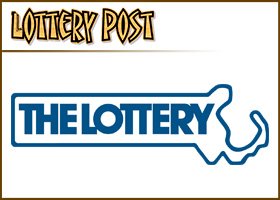 For most lottery winners, hitting the jackpot isn't a ticket to instant riches.


However, if a MetroWest lawmaker has his way, winners no longer would have to wait 20 years or more to completely cash in on a winning ticket.


State Rep. Peter Koutoujian, D-Newton, has sponsored legislation that would give lottery winners the option of selling their right to future prize payments in exchange for an immediate cash lump sum.


The bill, which was admitted to the House of Representatives yesterday, is modeled after laws passed by 23 other states, including Connecticut, Maine, New Hampshire and Vermont.


Koutoujian's bill would allow lottery winners to sell their future prize payments to banks, loan companies or investors, but a court would have to approve the transaction.


"People are adults and should be able to make their own decisions," Koutoujian said. "The (current) system seems to be based upon our fear that people would mismanage their own money. That's sort of a patronizing way at looking at this."


The change could generate a "revenue spike" of up to $15 million for the state this year because winners would pay income tax on lump sums of cash instead of the smaller, annual payments, according to Koutoujian.


"There are no drawbacks to this at all," Koutoujian said of his bill, which died in the Legislature last year. "This is something that has worked in other states. I think it would work here, too."


The Massachusetts Lottery already offers some winners the option of collecting cash in lump sums, but most of the largest prize winners must collect their payments over a period of at least 20 years.


Lottery spokeswoman Amy Morris said officials are still reviewing Koutoujian's proposal.


"The lottery's primary concern is that there are enough consumer protections built into the law," Morris said. "We want to make sure that our players receive the full benefit of their prizes. That is of utmost importance to us."


Some companies, including Florida-based Encore Funding, specialize in purchasing future lottery payments from winners.


Many winners prefer to receive money in a lump sum, even though they would receive more money if they collected their winnings over time, said Encore Funding CEO Robin Shapiro.


"Why not give winners a choice?" he asked. "This is a relatively painless way for the state to see a spike in revenues when it happens to need it."


If a $1 million prize is paid out over 20 years, a winner would receive a pretax payment of $50,000 annually -- or about $30,000 after taxes, Shapiro noted.


"That isn't going to change your life," he added. "If you're 65 years old, that may not be such a good thing for you."


Shapiro said his company already has been contacted by nearly 100 lottery winners from Massachusetts who want to take advantage of the option offered by Koutoujian's bill.


"My understanding is that the lottery is fairly supportive of the idea," Koutoujian said. "This year, with the state's cash crunch, I think there is more of an appetite for something like this to happen."