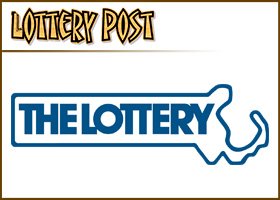 The Massachusetts Lottery says it could stop being successful unless a bill allowing online ticket sales becomes law, while retailers say their future success hinges on the bill not becoming law. Now the Joint Committee on Consumer Protection will weigh the benefits and drawbacks of an online lottery.
The Lottery is seeking authority from the Legislature to offer its current products — scratch tickets, draw games, Keno and more — to customers over the Internet, arguing that the Lottery's survival and the hundreds of millions of dollars it returns as local aid are otherwise at risk. But retailers that sell Lottery products and rely on that foot traffic to boost their sales said the proposal would ruin their businesses.
Lottery Executive Director Michael Sweeney touted a bill (H 26) filed by Treasurer Deborah Goldberg, whose office oversees the Lottery, that would enable state government to migrate its gambling products online. Though Goldberg has pointed to online lottery as a priority for her office, she did not attend Tuesday's hearing. She instead attended National Association of State Treasurers events in Boston.
The Internet has become home to a growing presence of gambling sites, including fantasy sports operations, that are competing with brick-and-mortar casinos for limited gambling dollars.
"The Massachusetts Lottery should position itself to be where the consumers are," Sweeney said. "Increasingly, the consumers are online and mobile."
The bill directs the Massachusetts Lottery Commission to come up with regulations to require age verification for online lottery players, limit online sales of Lottery products to transactions initiated from within Massachusetts, set a maximum deposit limit for online players, and allow players to voluntarily prohibit themselves from purchasing online Lottery products.
Save Our Neighborhood Stores, a coalition of six retail associations, argued that brick-and-mortar retailers who sell lottery tickets fuel the success of the Massachusetts Lottery and in turn benefit from foot traffic from players. Allowing the Lottery to move online would destroy small businesses and threaten the Lottery's success, the coalition said.
"The introduction of iLottery will decimate foot traffic in their stores and present numerous other challenges to the already struggling business owners. Convenience stores are the heart of communities," the coalition wrote in testimony prepared for the Joint Committee on Consumer Protection and Professional Licensure. "Convenience owners develop strong and unique ties to their customers and to their neighborhoods. However, the reality is that these retailers will not be able to sustain any more hits to their profits and dark, empty store fronts could soon replace our friendly, familiar neighborhood store."
The coalition includes the New England Convenience Store & Energy Marketers Association, the Retailers Association of Massachusetts, the Massachusetts Package Store Association, the New England Service Station and Auto Repair Association, the Boston Convenience Store Owners Association and the Massachusetts Food Association.
The coalition also presented results of a May telephone survey of 550 "frequent voters" they conducted that found just 12 percent of respondents support expanding the Lottery to the Internet, while 69 percent said they do "not at all" support such an expansion.
Joining Sweeney in support of the bill Tuesday was Scott Bowen, the former commissioner of the Michigan Lottery who oversaw that state's online expansion. Bowen, whose job now includes selling the technology that a state would need to implement online lottery, told the committee that "iLottery is not a threat to retail lottery sales, in fact it enhances it."
Bowen said that online lottery attracts younger players who are probably not already playing the lottery and makes the lottery "relevant in the lives of more people." Those people, he said, were not buying lottery tickets previously and therefore the retailers would not be losing their business.
The Massachusetts Lottery intends to do everything it can to prevent harm to retailers if it is allowed to move online, Sweeney said. He said, "online is not a substitute for the physical retail location."
Bowen told the committee that Michigan negotiated with the retailers before implementing its online lottery and agreed not to sell some daily pick games online to protect that daily convenience store foot traffic. Michigan also encouraged players to go into physical stores by selling cards worth $25 in online play for $20 at retail locations. Sweeney said the Lottery would be willing to find a similar agreement here.
"I am confident that working with you, our elected state representatives and senators, that we can construct an online presence for the Lottery that will safeguard consumers and protect local aid while also continuing at full strength the valued and long term relationship that we have had, do have currently and will continue to have with our retail agents and their physical locations," he said.
The idea of requiring lottery players to go to a physical retailer to load up a card that could be used to play online seemed to appeal to committee co-chair Sen. Barbara L'Italien, who has supported the Lottery's previous attempts to move online.
"One of the thoughts to try to limit the impact on mom and pop stores would be to have a reloadable card that you would actually go and have to purchase the card, they'd put the money on that card at the store and then you would have to go to the store to reload it, go to the store to redeem your winnings," she said. "I think that some of what's in the legislation was crafted specifically to try to maintain that level of foot traffic in the stores."
The Save Our Neighborhood Stores coalition said it could not support such a system because a player who might visit a store five days a week may now only visit once a week, limiting the number of additional products they buy.
Ryan Kearney, general counsel for the Retailers Association of Massachusetts, said the idea is "not a viable solution to the problem of taking these sales out of their business."
Opposition to the bill also came from the national advocacy group Stop Predatory Gambling, which opposes government-sanctioned gambling and argued that the proposal to move the Lottery online serves the purpose of getting younger players hooked on gambling.
"The Massachusetts Lottery is the biggest perpetrator of consumer fraud in the state. If Bank of America used deceitful advertising and marketed rigged financial products to the state's low-to-middle income citizens, they would be prosecuted by the Attorney General," Les Bernal, the group's national director, said in an email. "Allowing the Lottery to offer online gambling is like putting Dracula in charge of the blood bank."
Online lottery is not an entirely new issue on Beacon Hill. Former Treasurer Steve Grossman appointed a task force to look into it, and Goldberg made her intentions known last session, when one branch signaled its approval for the idea.
By a narrow 22-17 vote, the Senate approved an amendment to a 2016 jobs bill that would have allowed the state to sell online lottery products, but that provision did not survive negotiations with the House. Jennifer Flanagan, who sponsored the online lottery amendment last year, left the Senate earlier this month to serve on the Cannabis Control Commission.
While his branch has previously signed off on the idea of an online lottery, Senate President Stanley Rosenberg said any action related to online lottery will likely have to wait until 2018.
Gov. Charlie Baker indicated he might be open to considering online lottery sales, but did not stake out a firm position to reporters after a recent meeting with Goldberg.
"I think it depends to some extent on the nature of the program model and how it would work and what the consequences would be for retailers and others here in the Commonwealth, and I think there are now a number of states that have run online lotteries for a while and we have real-life experience in other states," Baker said.
According to the Council of State Governments, at least five other states — Kentucky, Illinois, Georgia, Michigan and New Hampshire — have authorized their lotteries to sell at least some products on the Internet. The Minnesota State Lottery in 2014 began offering scratch tickets online and at gas pumps without the consent of the state Legislature, and lawmakers passed a law in 2015 to end those sales, according to the council.
New Hampshire's recent move towards an online lottery, paired with an expansion of Keno in the Granite State, leaves the Massachusetts Lottery "sitting here like dead ducks," Goldberg said last month.