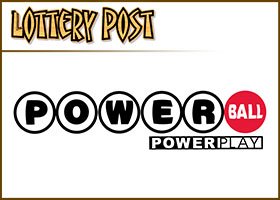 Doris Rabik was tickled pink.
Watching the Powerball numbers roll across her TV screen Saturday, it looked as if she had four of the five numbers - worth $400! - on the ticket she bought at a Murrells Inlet Scotchman.
"I went on to bed because I thought I only had four numbers," she said.
The next day, she pulled the ticket out again. Rabik, who lives in a public housing complex in Myrtle Beach, South Carolina, didn't just have four matching numbers.
She had all five - worth $500,000.
"It really didn't sink in at first, but it's getting to me now," the 74-year-old Air Force retiree said Thursday. "This is God's work. I never dreamed in a million years I'd win this kind of money."
After taxes, the half-million dollars became $330,000. She picked up the check Monday in Columbia and put it in the bank.
Besides investing a bit and paying off bills, she's not sure what to do with it.
She's sure of one thing, though. The money is a blessing.
"She's had a rough couple of years, and I think God has answered her prayers," said her daughter, Susan Burdette of Garden City Beach.
Rabik's husband passed away five years ago, and Burdette said it's been difficult for her mother to adjust. Rabik's also been living month-to-month on a fixed income.
Burdette said her mother hated to shell out the $20 for the lottery tickets because money has been so tight.
"It couldn't have happened to a better person," Burdette said. "She deserves it."
Rabik's neighbor Jim Vereen said he was with her when she realized she had all five Powerball numbers. He said Rabik's winnings have been the talk of the neighborhood.
He plays the lottery but has won only $15 here and there.
"I've been playing that thing since day one," he said.
The $500,000 ticket has been a hot topic at the Murrells Inlet Scotchman, at 3020 U.S. 17 S., where Rabik buys most of her lottery tickets.
"Everybody comes in saying, 'Did you hear about this?'"
Clerk Emily Peer said. "That is our highest [win] as far as I know."
For now, Rabik is going about life as usual - playing bingo, going to church and chatting in the lobby with the other women in her building.
"I don't want to do anything in a rush," she said. "I want to go slow and make sure I do the right thing."