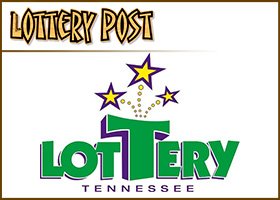 Tennessee's lottery board is pushing ahead with preparations for an unprecedented partnership with Georgia despite escalating criticism of the arrangement and no definitive answer as to whether it would be legal.


That question is expected to be answered by Attorney General Paul G. Summers in a formal legal opinion before Friday, when the seven-member board of the Tennessee Education Lottery Corp. has scheduled a vote on acceptance of Georgia's offer.

If given the legal green light, there is an array of indications that the board will sign off on a joint venture that a board-hired consultant projects will bring up to $248 million extra into a scholarship fund for Tennessee college students over the next seven years.

At the same time, a Georgia-Tennessee joint venture is widely expected to wind up facing a court challenge from lottery vending companies that would be shut out of any chance of vying for part of the estimated $873 million in annual revenue the Tennessee lottery is projected to produce once it gets going.


"I feel confident there will be a lawsuit brought," said state Sen. Steve Cohen, D-Memphis, who has been the state's leading lottery advocate for the better part of two decades. "I wouldn't want to be the one to take that risk with a lawsuit. It could screw up the whole deal."


A major attraction of the partnership, from Tennessee's perspective, is Georgia's promise to start lottery ticket sales by early December instead of early March, which would be the likely start date if Tennessee launches the lottery on its own. Cohen and others say it's possible that a lawsuit would block the anticipated early start and delay ticket sales for months.


Cohen, who initially viewed the Georgia proposal favorably, now voices many misgivings about it but stops short of outright opposition.


"It might work. It might not. It's just a real gamble," he said.


The first complaints about the proposal from Georgia lottery President Rebecca Paul came from the out-of-state companies and their in-state lobbyists and public-relations firms. They see their chance to garner millions of dollars in new business evaporating with an affirmative vote by the TELC board.


Legislators began joining the criticism last week as Gov. Phil Bredesen, who appointed the TELC board, declared himself basically neutral on the matter.


"The board that we have is more than competent to make that decision," Bredesen said. "I don't think the intent was ever to have the governor second-guessing every decision that is made.


"If I thought they did anything that was totally crazy, I'd say something. But they're not going to. That's a solid board."


Georgia's major contracts are with GTECH Inc. and Scientific Games Inc. Under the proposal, Tennessee would, in effect, piggyback on those contracts and according to the consultant's report, pay significantly lower prices than a start-up Tennessee lottery could get on its own. The basic rate of those contracts is 1.28 percent of gross sales.


The projected savings from the lower rate, coupled with the projected early start, are the foundation of consultant Gerry Wexelbaum's estimate that the Georgia deal could mean at least $100.9 million and perhaps as much as $248.6 million in extra money for Tennessee education.


Those estimates include a reduction for paying "less than 25 percent" of the savings to Georgia, according to TELC Chairman Denny Bottorff. He declines to give a more precise figure, saying that would be part of the final negotiations.


Bottorff said the board has faith in the consultant's report, which cost $72,000, and discounts the criticism from companies that compete with GTECH and Scientific Games.


"We recognize they've got a bias toward profits," he said. "We've got a bias toward scholarships for Tennessee children."


Those vendors are attacking both the consultant's report and the overall premise that a Georgia-Tennessee partnership would be a good deal for Tennessee. These vendors want to maximize the profits for their shareholders, Bottorff said.


John Connelly, senior vice president for Oberthur Gaming Technologies, said his firm and three others sent a protest letter to the Tennessee board after realizing "the train had left the station and was headed down tracks" toward a deal with Georgia.


Without giving specifics, Connelly said his firm "can beat the price from Georgia for sure," but the Tennessee board has provided no opportunity for a presentation of information. Bottorff has invited vendors to submit information in writing, but Connelly said vendors want to confer "personally" with the Tennessee lottery board chairman.


Connelly said the Tennessee board "is not getting a true global sense of what's going on in the lottery industry" because it has failed to listen to anyone but Georgia officials and a "flawed" consultant's report.


David McMahan, Nashville-based lobbyist for Europe-based Intralot Inc., offers a similar critique:


"The board is just naive. They are good people, but they don't have any lottery expertise to ask the right questions about a very complicated industry."


Spokesmen for Oberthur, Intralot, Creative Games International and Pollard Banknote all say they simply want to be able to bid competitively for Tennessee's lottery business, and they believe the state will save money if that happens.


Spokesmen for GTECH and Scientific Games said they would be comfortable with whatever Tennessee does, including partnering with Georgia, their current client.


Sen. Bill Clabough, R-Maryville, last week protested the lack of competitive bidding in a statement distributed to media and the board.


"It would be unfortunate if the new lottery board chooses to ignore what seems to me to be the General Assembly's clear legislative intent that all major lottery contracts need to be publicly and competitively bid and awarded," Clabough said in the statement.


In an interview, he added: "I think what you're going to see then is a court case, and then it'll wind up taking longer by this route (to start ticket sales) than it would if we went on our own. Some of these other companies are not just going to roll over and play dead."


Bottorff said Clabough's contention that the law, because of legislative intent, requires competitive bidding is "just one person's interpretation" and he awaits word from the lawyers involved.


The law creating the lottery board, sponsored by Cohen, says that all contracts for procurement of more than $75,000 worth of goods or services must go through a competitive bidding process. But there is also a separate provision declaring the board has authority to enter into joint ventures with other states.


Legally speaking, the question is basically whether entering a joint venture with Georgia bypasses the requirement for competitive bidding. Sen. David Fowler, R-Signal Mountain, first expressed doubt about the legality of a Georgia deal and formally requested an opinion from Summers two weeks ago. Summers has been working with the law firm hired by TELC on the answer.


Cohen and Rep. Chris Newton, R-Cleveland, who sponsored the lottery legislation in the state House, both said that Georgia lottery President Paul mentioned the possibility of a partnership with her state in a visit to Nashville while the bill was still pending earlier this year.


But they say the bill's joint-venture provision had nothing to do with that possibility. Cohen said the joint-venture provision was included with an eye toward Tennessee joining multi-state lottery games such as Powerball and MegaMillions where prizes sometimes run into the hundreds of millions of dollars.


While awaiting the opinion, TELC lawyers have been conferring with Georgia lottery lawyers on drafting of a contract.


Last week the TELC board adopted a "dispute resolution policy" that would require anyone legally challenging the Georgia deal to file its first appeal to the board itself.


Cohen said the lottery business is a "litigatious industry" and that a lawsuit is virtually assured if the Georgia deal goes through. But he said the losing bidders probably would also sue if Tennessee goes ahead on its own and conducts a bidding process.


Oberthur's Connelly said that to the best of his knowledge, his company has never brought a lawsuit against a customer lottery state


"We believe in supporting our customers instead of suing them," he said. "However, because of the uniqueness of this situation, we are considering all options and are of the hope the lottery commission will follow the legislative intent of competitive bidding. This is an unprecedented occurrence in our industry and therefore calls for a review of our business practices."


No other states have ever formed such a partnership, but three Canadian provinces have done so. Maine, Vermont and New Hampshire once explored a joint venture but never followed through on it. South Carolina considered a Georgia offer similar to the one now being studied by Tennessee and turned it down.


Ernie Passalaigue, executive director of the South Carolina lottery, said the "primary reason" for rejection of Georgia's offer was conflict between the two states' lottery laws. That conflict does not exist in Tennessee, where the state lottery law was modeled after the Georgia statute.


But Passalaigue said that, even if the laws had been compatible, South Carolina would have rejected the Georgia overture for an array of reasons relating to independence and intra-state competition.


"Rebecca Paul is probably the premier lottery professional in the world, but her first loyalty is going to be to Georgia," he said. "You're going to have proprietary information, border strategies and they may know your game plan, what you're going to do and how you're going to do it. I don't know how you resolve all that."


Bottorff said contractual arrangements can probably cover such situations, building in penalties for Georgia's failure to meet start-up deadlines, for example, and clauses that could terminate the agreement if things go wrong.


Officially, the Tennessee board is currently pursuing a two-pronged approach by laying plans for going on its own while at the same time working on details of a partnership with Georgia. The original target date for a decision was Sept. 1. But that has been pushed back to Friday, Sept. 5, and Bottorff said it's possible a final decision won't be made then.


Bottorff said the board's approach has four parts. The first was determining whether Tennessee would financially benefit, and he believes that "the economics make sense" in light of the consultant's report.


A second part is "organizational aspects" - what is handled separately, what is handled jointly and how Georgia is paid its percentage. That is now in the drafting stage in private meetings. A third is the basic legal question and the fourth is final contractual provisions.


"It's all got to come together," Bottorff said, and the outcome should not be considered a foregone conclusion.


"We're not getting married, but we are talking about living together for seven years," he said.