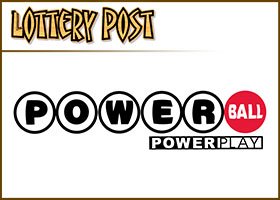 Ellen Crowley is a dedicated Powerball player and, recently, her persistence paid off.
After many unsuccessful attempts to get on the Powerball Instant Win television game show, she was finally invited to play.
Ellens husband, Bill, stood in for her and, in the end, came away with almost $35,000 and a trip to Las Vegas.
"I decided that I wanted my husband to stand in for me on the game show, because I dont like to have my picture taken," she said. "That was probably the best decision I ever made, since he made it to the bonus round."
The couple have already returned from their trip to Vegas. They stayed at the Venetian Hotel/Casino, which, Bill said, "was like a city itself. It had everything, and that was good because it was 110 degrees out and we stayed in where it was cool. The whole trip was fantastic."
The Crowleys used some of the money to pay off one of their vans and gave some to their family.
"It was a wonderful feeling to be able to do that for them," said Ellen.
"I never expected it to happen," Bill said, "but my wife insisted and kept sending in the entry forms."
Ellen added, "We keep playing the game because we want to go back!