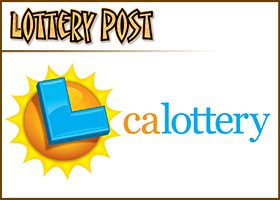 A dispute over the ownership of a California Quick Pick Super Lotto ticket valued at $8 million will go to trial at 8:30 AM on Wednesday, September 17, 2003 in Pomona Superior Court before the Hon. Peter J. Meeka. Plaintiff Arwa Farraj filed suit in February 2000 against Circle K Stores and its employee, Gurinder Ruby, for fraud and conversion, alleging that she had been deceived by Mr. Ruby into giving her winning California Quick Pick Super Lotto ticket to him. Ms. Farraj is represented by Browne Greene and Mark Quigley with the Santa Monica, CA. law firm of Greene, Broillet, Panish & Wheeler, LLP. Arwa Farraj vs. Gurinder Ruby and Circle K Stores, Inc., Case No. KC032486.
On December 25, 1999 at approximately 3:56 PM, Arwa Farraj purchased her first California Quick Pick Super Lotto ticket at the Circle K Store at 2210 "D" Street in La Verne, CA, where she had been employed for two weeks. The ticket was for the December 25th drawing, and the transaction was recorded electronically by the California State Lottery Commission. The La Verne Circle K store also recorded all lottery ticket purchases on videotape as well. Plaintiff's supervisor and Circle K senior assistant store manager, Gurinder Ruby, was not in the store at the time Ms. Farraj bought the ticket as verified by Circle K's own electronic time-sheet records.
On December 26, 1999, Ms. Farraj returned to the Circle K, inserted her ticket into the lottery machine and learned that she was a winner, but the amount was undisclosed. Since it was part of Mr. Ruby's job to verify Super Lotto tickets and cash the ticket according to its value, Plaintiff showed the ticket to him. He re-inserted the ticket and learned the same information. He then took the ticket, along with other papers, and went to his office in the back of the Circle K store, alone. When he rejoined Ms. Farraj, he told her that her ticket was worth a total of $88.00 and paid her the money. The State lottery confirmed there is no record of an $88.00 winner for the December 25, 1999 drawing for any tickets sold from the La Verne Circle K store.
On January 18, 2000, the Plaintiff learned from a fellow employee that Ruby and/or his brother had won the $8 million Super Lotto Jackpot from the December 25th drawing and that the winning ticket had been purchased at the La Verne Circle K store. Her suspicions were aroused and she contacted the Department of California State Lottery office which conducted an investigation and concluded that the ticket was stolen. At about the same time, however, the California State Lottery office paid Defendant Ruby the $8 million, amounting to approximately $2.56 million after he elected to receive a lump sum award and after taxes. The Circle K store received $40,000 as a commission for being the winning store.
The La Verne Police Department became involved in the matter when other individuals complained to them that the winning ticket had been stolen from them. The police retrieved the La Verne Circle K store's surveillance tapes to determine who purchased the winning ticket. They discovered that the tapes had been erased at the critical time when the winning ticket had been purchased: December 25, 1999 at approximately 3:56 PM. The police also learned that only two people had access to these tapes: Defendant Ruby and La Verne Circle K store manager Ed Rodriguez. Through discovery in the case, Plaintiff obtained Defendant Ruby's bank checks and learned that in early 2000 he had paid Mr. Rodriguez more than $9,000.00. Circle K brought in its own loss management investigator, Kirk Luke, around this time. Yet, more than three years later, Mr. Luke has only two pages of notes about the matter and the investigation is still open, according to his deposition.
"This case is full of red flags," said Browne Greene, "yet Circle K has been unable to complete its own investigation and identify the thief who stole the winning lottery ticket purchased by my client at its La Verne store on December 25, 1999 at 3:56 PM. Circle K has ignored a range of important details from the fact that several people made claims on the ticket to Circle K's own electronic time sheets showing that its employee Gurinder Ruby was not even in the store when Arwa Farraj bought her ticket to the fact that Circle K's verification video had been erased by management and that it was a manager who claimed the winning ticket."
Added Greene: "From day one, Arwa Farraj has been duped by Circle K and its senior assistant store manager into thinking that she had won four out of six numbers on her lotto ticket for a total of $88.00 instead of its real value of $8 million. Circle K's investigation into this matter has been inadequate despite overwhelming evidence that would affix blame and responsibility on its employees. To add insult to injury, Circle K forced Ms. Farraj to take a leave of absence and she has never been able to go back to her job.
"Circle K appears to be only looking out for Circle K and not its customers," Greene continued. "Arwa Farraj was a Circle K customer and it is time that the company bears the ultimate responsibility in this case for making up to her what she has lost, both financially and emotionally."
"Arwa Farraj is the real Quick Pick Super Lotto ticket winner in this case," said Mark Quigley, "and she is entitled to the value of the ticket plus interest at seven percent since January 2000 plus damages for financial hardship and emotional distress. We will make sure that she gets her day in court and see to it that Circle K takes full responsibility for the actions of its employees in defrauding our client."