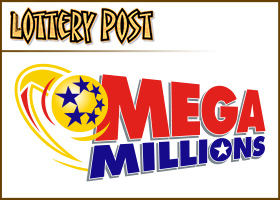 It was a case of lotto fever gone out of control.
And now, a once-congenial group of 20 office workers at Englewood Hospital and Medical Center are nursing their wounds after a bitter court battle over a $45 million jackpot.
But it's the hectic pace of the high-pressure Cardiac-Catheterization Lab that keeps the co-workers from letting their anger from the court case infect the workplace.
"That's been our saving grace, my saving grace," said Jamal Townes, whose claims about the winning lottery ticket first raised the suspicions of his co-workers - many of whom still blame him for misleading them about hitting the jackpot.
Townes hopes that his co-workers get over what happened and wants nothing to do with their stories.
"They don't get to talk to me about this anymore. They don't deserve to talk to me about this," said Townes in a telephone interview from his Englewood home. "For the last six months they thought they were going to be millionaires. Let them think on it, let them get over it."
His co-workers, for their part, say that the entire incident could have been avoided if Townes had been truthful from the start.
"Jamal started this, he could have ended it," said Patricia Kutner, Townes' co-worker at the lab.
It all started a little over a year ago, when 20 co-workers at the lab - nurses, technicians, and administrative assistants - began pooling their money to buy Mega Millions lottery tickets. The group was the idea of Townes, recalled Kutner.
But the easy formality of this lottery potluck crumbled in March when Teri and Cornell Davis of Englewood won the $45 million jackpot and Townes came into work the next day bragging that his cousin Cornell was going to buy him a BMW.
It was a short trip from that boast to a courtroom as his co-workers began to suspect they had been duped.
"No one would have put the Davises together with Jamal," said Kutner.
"All we are trying to do is let people know what happened," said Kutner, who said the group kept quiet during the August trial on advice of their attorneys. "The judge made his decision, we have to live with it."
Lottery officials quizzed Cornell Davis on a fact only the ticket winner would know - that an extra $2 in tickets was also purchased. Based on his response, the couple was deemed winners of a lump-sum payment of $25.4 million.
But after Townes bragged that the Davises were lavishing gifts on him, his co-workers complained to lottery officials, and the couple's winnings were put on hold.
"The integrity of the lottery is very important. We have a very good system of checks and balances to make sure everything is done correctly," said Virginia Bauer, executive director of the New Jersey Lottery. "Any ticket that is presented for claim, we have a whole validation system."
Lottery investigators conducted an investigation, but couldn't verify the claims of the hospital workers against Townes, according to documents provided by the hospital workers detailing the investigation. However, the group wasn't satisfied and took the matter to court.
"It's not up to the lottery to become a judge. We just forward the information to the proper legal counsel and let the courts decide," said Bauer, who said it's very rare for a dispute over winnings to end up in court.
James Cinque, the Davises' lawyer, said that the hospital workers should have realized that whatever Townes had told them was a lie.
"Initially I could see they might have had some suspicions with what Jamal had said," Cinque said. "Soon they should have realized he was making up stories."
Cinque said that Townes had not spoken to the Davises in years and became embroiled in an office squabble among people they did not know.
"It was a Kafkaesque experience."
The Davises received their money a week after the trial ended in August, Cinque said, and are mulling over where to move their family.
As for the Englewood hospital workers, they continue to work closely together, even if they're no longer friends. The constant hum of work, sickness, and surgery drowns out any dispute the co-workers might have.
"We depend on each other to this day." Townes said. "I'm just grateful and blessed and lucky that I can focus totally on that job and focus on it and totally tune everything out."
Kutner said that the group would probably never have all its questions answered and they'll just have to live with that.
"To us it's a bunch of unanswered questions," Kutner said. "We learned a hard lesson and life goes on."