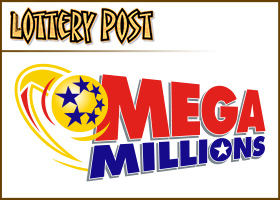 Tuesday's hefty Mega Millions payoff making ticket sales boom
When the lottery prize gets high enough, Industrial Park Party Store owner Karim Kenaya goes from selling tickets to buying them.
Sometime before Tuesday night's drawing of the Mega Millions numbers -- for a jackpot estimated at $150 million -- Kenaya will buy a batch of tickets at his Port Huron store and hope to strike it rich. He bought 60 tickets Friday when the jackpot reached $126 million.
"When it gets to big jackpots, you have to play," he said. "For that much money, you spare a dollar."
Tuesday night's $150 million prize is enough to entice Anthony Stewart, 33, of Detroit to play.
He was in Kenaya's store Saturday afternoon playing the Daily 3 and Daily 4 game.
"I play every day," he said. "I've been doing it since I was 14. I've got a strategy. I always pick my numbers."
Stewart bought five tickets Friday, hoping to win the Mega Millions jackpot of $126 million. He didn't, and neither did anyone else in the 10 states that participate in the game. That led to a rollover, and high interest in the Tuesday's game.
"We'll start getting a line on Tuesday morning," Kenaya said.
Mega Millions is a $1 wager where players pick five numbers, each ranging from 1 to 52, and a gold Mega Ball, also ranging from 1 to 52, lottery spokeswoman Stepheni Schlinker said. Prizes are handed out to anyone who matches the Mega Ball -- worth $2 -- all the way up to the jackpot for matching all five numbers and the Mega Ball.
The jackpot increases as more players buy tickets, Schlinker said.
That means Tuesday's drawing could be worth more than $150 million.
Stewart knows exactly what he would do if he won.
"First thing, I'd get me a nice hotel room and clear my mind," he said.
"Then I'd think about what I'd do with it. I'd definitely give a lot to charity."
Kenaya has a more traditional plan for his riches. "I'd pay all the bills off and get a nice retirement house," he said.