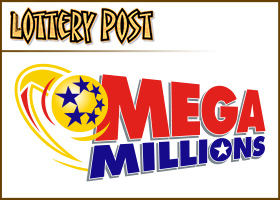 With two jackpot winners in the past two weeks, Mega Millions is "on the grow" once again. A total of 261,778 tickets in ten states won prizes in the Friday, October 10, 2003 drawing. Since no ticket matched all six numbers to win the $10 million jackpot, that jackpot now grows to an estimated $12 million for the Tuesday, October 14, 2003 drawing.
Friday's winning Mega Millions numbers were 04-19-36-42-48 and the Mega Ball number was 13.
Two tickets, both sold in Ohio, came extremely close to hitting the jackpot. They matched the first five numbers and only missed the Mega Ball number. Each of those tickets is now worth $175,000.
Mega Millions players won a total of $1,538,820 in Friday's drawing.