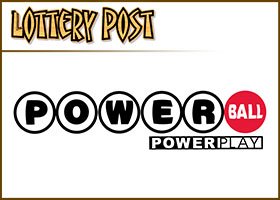 A record number of Indiana jackpots has sent Powerball revenues skyrocketing, with the state selling nearly twice as many tickets in the past four months as it did during the same period a year ago.
Since the fiscal year began in July, Indiana has sold $60.6 million in Powerball tickets, up from $31.4 million a year ago.
And Hoosiers aren't waiting for the big jackpots to play.
"People come in and say, 'There's been three in a row; why not four? Give me a Powerball,' " said Phil DeFabis, a clerk at Downtown's Delaware News.
Lottery officials attribute the spike in sales to a string of three consecutive Powerball jackpots that began Oct. 25, when a Washington, Ind., woman won $95.4 million, half of a $190.9 million jackpot. A Bloomington man won $10 million Oct. 29.
And Tuesday, James Allen, of Muncie, collected $12.8 million from the Nov. 5 drawing.
Indiana is the first state to have three separate runs of three consecutive jackpot wins.
If a Hoosier wins the $25 million jackpot tonight, the state would be the first to hit four consecutive jackpots.
"If that happens, I'm just going to bang my head against the wall," said Joe Mahoney, a spokesman for the Des Moines, Iowa-based Multi-State Lottery Association, which operates Powerball. "We've taken a lot of phone calls from people saying, 'What's going on?' and 'Is it rigged?' "
Indiana has had 31 Powerball winners since the game began in 1992. Although 24 states, the District of Columbia and the U.S. Virgin Islands participate in the game, Indiana sells one of every 12 Powerball tickets, Hoosier Lottery Director Jack Ross said.
Indiana sold nearly $17 million worth of Powerball tickets in October -- double the sales in September, according to data from the Hoosier Lottery.
"We think it's directly a result of the rash of winners we've had lately," Ross said. "When people see people winning, they want to play."
While the players are the big winners, the state also benefits from Powerball.
The state uses lottery profits to reduce motor vehicle excise taxes and to support teacher, firefighter and police pensions. The money also goes to capital improvements and to shore up the state budget, which has an $810 million deficit.
And Indiana collects income tax on all the prizes won by its residents -- an amount that reached $2 million for the past three jackpots.