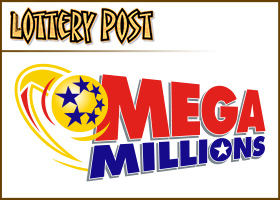 Ohio woman has fraud, assault convictions, uses alias
The Ohio woman who told police that she purchased -- and then lost -- the winning $162 million Mega Millions lottery ticket -- has several arrests on her rap sheet, including convictions for assault and credit card fraud. In addition, Elecia Battle is using an alias and has falsely claimed to be married to the man with whom she now lives.
Battle, whose real name is Elecia Dickson, apparently has borrowed the surname of boyfriend James Battle. The 40-year-old pharmacy worker remains legally married to husband Keith Dickson, though the couple is in the middle of a divorce action pending in Cuyahoga County's Court of Common Pleas.
Using the Battle alias, Dickson this afternoon filed a lawsuit seeking to block the awarding of the Mega Millions jackpot to Rebecca Jemison, the woman who came forward today to claim the lottery jackpot (and who was declared the winner by Ohio state officials).
According to court records and The Smoking Gun sources, Dickson's rap sheet dates back at least a decade and includes busts for aggravated menacing, assault, and credit card fraud. The latter conviction, according to a source familiar with the case, stemmed from a 1999 swindle Dickson orchestrated at a suburban Cleveland chain store. The below mug shot was taken following Dickson's September 1999 arrest in Cleveland Heights for misdemeanor assault.
The woman's estranged husband -- who's been married to Dickson for 13 years -- told TSG, "My wife can stretch things out of proportion." He added, "Looks like she filed a bogus police report."
When she went to cops with her tale of the lost lottery ticket, officers asked Dickson how she picked the six winning numbers. A couple of the numbers came from one son's birth date, while another number was her son's age flipped. As for why she picked the winning number 49, Dickson told cops that her "husband turns 49 this year." That came as a surprise to Keith Dickson, himself a dedicated gambler and lottery player. "I'm 44," he said. "I turn 45 in February."
---
---
---