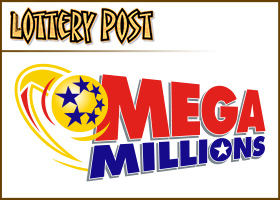 Updated: Jan. 8, 2003 12:38 PM
A woman said through tears Thursday that she lied about losing the winning ticket for a $162 million lottery prize awarded to another woman.
Elecia Battle, 40, is dropping her lawsuit to block payment of the 11-state Mega Millions jackpot to the certified winner, her lawyer Sheldon Starke said.
"I wanted to win," Battle said. "The numbers were so overwhelming. I did buy a ticket and I lost. I wanted to win so bad for my kids and my family. I apologize."
Starke says that it was Battle's decision to drop the case.
Battle claimed she dropped the winning ticket. Thirty people searched outside the store where the ticket was sold. However, Jemison showed the lottery officials the ticket in perfect condition.
After Battle's claim, details about Battle's criminal history surfaced. Court and police records, however, show convictions for misuse of a credit card and criminal trespassing.
Police says Battle used a customer's credit card number to make purchases while working at a Richmond Heights pharmacy in 1999. She paid a $450 fine for misuse of a credit card, and a ten-day jail sentence was suspended.
Battle said she wanted to use the money to help her family and recently laid-off Cleveland police officers. She apologized to Jemison, her lawyer and her husband.
"I'm not a bad person, I'm really not," Battle said. "Everyone has a past."
Authorities are investigating whether Battle lied in the police report - a misdemeanor punishable by 30 days to six months in jail.
Jemison, of suburban South Euclid, qualified for a lump-sum payment of $67.2 million, after taxes.