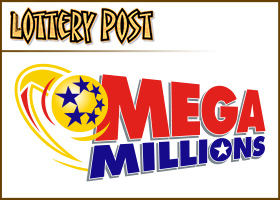 Elecia Battle, who admitted yesterday that she lied about losing a $162 million Mega Millions lottery ticket, was charged today with filing a false police report.
On January 2, Battle told police in South Euclid, Ohio that she had somehow lost the Mega Millions ticket shortly after buying the ticket at a local Quick Shop.
If convicted of the misdemeanor count, Battle, 40, faces a maximum of up to six months in jail and a $1,000 fine.
Below you'll find a copy of the winning ticket and the criminal complaint lodged today against Battle in Municipal Court. Today's criminal case is just the latest entry on Battle's rap sheet, details of which Lottery Post first reported earlier this week.
---
Here's the $162 million lottery ticket that hoaxer Elecia Battle so desperately wanted. A copy of the actual winner -- purchased by Rebecca Jemison -- was provided by Ohio cops who nailed Battle for filing a false police report claiming she had lost the Mega Millions ticket.
---
---