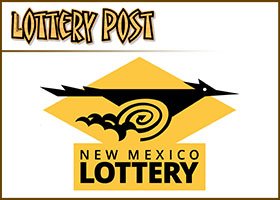 Eastern New Mexico Universitys student body president, along with student leaders from across the state, are opposed to a change to the states lottery scholarship that won approval this week from the Commission on Higher Education.
The commission this week, during a meeting in Santa Fe, approved a move that would take $2 million out of lottery reserves and use that money for need-based financial aid.
Gov. Bill Richardson has proposed taking more than $2 million from the lottery scholarship for that purpose.
ENMU Student Body President Bob Cornelius said hes against the commissions proposal because it wouldnt help all students.
Basically, I feel that the lottery scholarship was initially set up to help all students, he said. And this proposal only helps certain groups; it doesnt help everyone.
Associated Students of New Mexico, a statewide group of university student leaders and the Associated Students of Eastern New Mexico, ENMUs student government group, both oppose the proposal.
Universities across the state last week held a petition drive for those who dont support the proposal. About 2,000 people signed the petitions.
At ENMU, 658 people signed the petitions an impressive figure for a small university.
At New Mexico State University, 1,100 students signed the petitions.
I hope we are heard, Cornelius said.
Student leaders plan to review all lottery proposals this week and send a letter to CHE with their recommendations.
CHEs proposal isnt the only one on the table.
Rep. Brian Moore, R-Clayton, whose district includes parts of eastern New Mexico, said the House Education Committee on Monday will look at a bill hes drawn up that would allow even more students access to the scholarship.
Under Moores legislation, students who graduate from high school in New Mexico could sit out for a year before going to college and could still be eligible for the scholarship.
Currently, students have to attend college immediately after they graduate from high school.
Moore thinks his bill has a shot. I have talked to people about the bill and most people agree that if it can get through it does have a good shot.
Moores proposal has the backing of some lawmakers, but CHEs has a little more steam behind it. The fact that the governor originally wanted money allocated to need-based financial aid, could carry some weight. However, students have several concerns with it.
The fact that CHEs proposal is being presented as a one-time allocation, concerns some students.
When you give money to a group once, its hard to take it away, Cornelius said.
Erin McSherry, associate director of ASNM and president of NMSUs student body, said she doubted the $2 million expenditure would be a one-time allocation. I doubt it will be a one-time thing, she said. But even if it was a one-time thing, its still taking away from the purpose of the fund.
And Cornelius said if funds continued to be taken from reserves for needs besides tuition scholarships, the outcome for students wouldnt be positive. Sooner or later there wont be reserves left, he said. And then only 75 percent of the scholarship will be covered.
Cornelius said the scholarship should stay the way it is. Many students he knows benefit from the scholarship and he imagined that many would have a challenging time attending school in New Mexico without it.
Robert Seyller, a sophomore, who is majoring in public relations at ENMU, said without the Lottery Scholarship, getting to college would have been difficult for him.
Growing up, I had plans to take over the company that my dad runs and then I decided to do something different, he said. And I knew that the scholarship was there. Kids now count on it being there to get to school. Parents can only help out so much. That almost $2,000 a year sure helps out.
Students at other schools are also concerned.
McSherry said Richardson attended an open forum late last week at NMSU in Las Cruces and addressed changes to the scholarship.
Many of the questions he took were directed toward the lottery, McSherry said. We had a high turnout and a lot were there because they were worried about the future of their scholarships.
CHEs proposal goes through the committee process next and then onto the House for a vote.