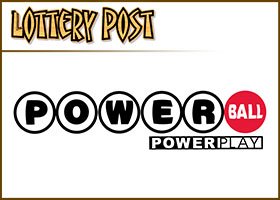 Kansas couple claims $200,000 Powerball ticket is theirs
An ownership dispute over a winning Powerball lottery ticket worth $200,000 prompted a Grantville, Kansas couple to file a lawsuit against the Kansas Lottery and the Kroger Co. earlier this month.
Topeka attorney Danton Hejtmanek filed the lawsuit on Feb. 10 in Shawnee County District Court on behalf of Ara and Gary Carbonneau, who claim to have purchased a winning Powerball ticket and have a receipt to prove it.
Michele A. Kaminski, who was in possession of the winning ticket, also wants the $200,000 prize. Kaminski is represented by Topeka attorney Stephen Cavanaugh.
"Seldom do these type of situations come up," Ed Van Petten, executive director of the Kansas Lottery, said Thursday.
He said his agency continues to investigate. As a result of the lawsuit, the $200,000 prize hasn't been paid, he said.
When the Carbonneaus came forward, they said they didn't have the ticket but had the pay slip, Van Petten said.
"We began investigating when and where they purchased the ticket," he said. "When the other party came forward, we began looking into that matter as well."
For Hejtmanek, the matter is "crystal clear."
"My clients bought the winning ticket," he said Thursday.
According to Hejtmanek, his clients have played the lottery for years and have special numbers they play. On Feb. 3, his clients purchased a Kansas Cash ticket and a Powerball ticket using their special number along with computer-picked numbers at a Dillons in Lawrence, he said. The clerk handed back the Kansas Cash ticket, receipt and the card with their numbers on it, Hejtmanek said, but the Powerball ticket wasn't there.
"My client figured it was between the other pieces of paper," he said.
Hejtmanek said Kroger Co., which owns Dillons stores, was included in the lawsuit because of the clerk's alleged negligence.
When the Carbonneaus realized they had picked five of the six numbers drawn on Feb. 4, they were unable to find their Powerball ticket, Hejtmanek said. He said they then contacted the Kansas Lottery.
On Feb. 9, Kaminski came forward with the winning ticket and laid claim to the money.
Cavanaugh, her attorney, didn't immediately return a call Thursday. He wrote in a court document that when the Carbonneaus left the Dillons where they allegedly purchased the lottery ticket without taking it they "assumed the risk of no entitlement to the winnings because they could not be the bearer or holder of the winning lottery ticket."
Van Petten said the Kansas Lottery works on "the presumption that the person in possession of the ticket is the winner."
"That's why we recommend signing lottery tickets," he said. "That way you own it even if you lose it."