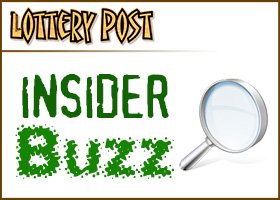 A female worker at Tri-State Racetrack & Gaming has accused Jack Whittaker, the winner of the largest single lottery jackpot in history, of assault and battery.
Charity D. Fortner, a floor attendant at the Nitro track, filed a lawsuit Tuesday against Whittaker, alleging he forced her head toward his pants while he gambled at the track in March 2003.
Fortner alleged Whittaker, who hit the $314.9 million Powerball jackpot on Christmas 2002, was gambling at the track with a female friend when the incident occurred.
Fortner walked away and was replaced by another female attendant. Fortner alleges that Whittaker snapped the second woman's bra strap, and grabbed yet another woman's buttocks, although she did not see those incidents.
"The acts and conduct of [Whittaker] were outrageous in that they offended the generally accepted standards of decency and morality of the community," Fortner's lawsuit alleges.
Her lawsuit alleges common-law assault and battery against Whittaker. She asked a jury to award her an undisclosed amount of money in damages. Fortner still works at the track, according to her lawyer, Scott Segal.
No criminal charges were filed against Whittaker from the incident, and track officials handled it internally, Segal said.
The track's general manager, Cathy Brackbill, said she could not comment about any incident because it would violate a customer privacy policy. She said Whittaker is still allowed on the track's property.
But Segal said "he is not allowed in a room alone with female employees any longer." Brackbill would not confirm or deny that allegation.
Charleston lawyer Norman Daniels, who has represented Whittaker in the past, did not respond to a request for comment.
Whittaker of Scott Depot received a one-time $113 million lump sum lottery payment in 2002 and spent $14 million establishing the Jack Whittaker Foundation, a nonprofit which aims to help West Virginians find jobs, buy food or receive an education. But Whittaker also has been in the news for other reasons.
In January, he was charged with driving drunk and with trying to hit the manager of a St. Albans bar.
Last August, two employees of the Pink Pony strip club in Cross Lanes allegedly drugged Whittaker and tried to steal $545,000 from his Lincoln Navigator parked outside.
In January, someone stole $100,000 from the Navigator while it was parked outside his home.