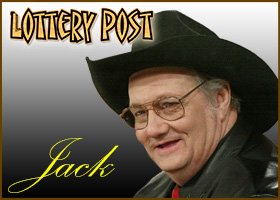 The winner of a $315 million lottery jackpot has been ordered to honor a settlement he reached with a racetrack worker who accused him of assaulting her.
A judge issued a summary judgment Wednesday against Jack Whittaker in a breach of contract lawsuit filed in February by Rhonda L. Lilly.
Lilly, who was a floor attendant at Tri-State Racetrack & Gaming Center in Nitro, had agreed to an undisclosed settlement from Whittaker in exchange for dismissing a personal injury claim against him, the lawsuit said. Whittaker made some payments but not all that he promised, Lilly's attorney, John Barrett, said at the time.
The judge also dismissed a counterclaim Whittaker filed against Lilly accusing her of defamation. Whittaker's attorney, Robert Dunlap, had argued the claim should have alleged abuse of process, saying Whittaker had initially tried to handle the case himself.
Whittaker's win on Christmas 2002 was the largest undivided lottery prize in U.S. history at the time. He took his winnings in a lump sum of $113 million after taxes.
Kitti French, another Tri-State worker, filed a similar lawsuit against Whittaker in January.
In both instances, Whittaker said he couldn't pay the full settlements because thieves cleaned out his accounts at a local bank, said Barrett, who also represents French.
A company owned by Whittaker is suing Charleston-based City National Bank, claiming negligence when tellers cashed 12 phony checks ranging from $2,200 to $7,200 on the company's account. City National has said it was not liable for the checks.