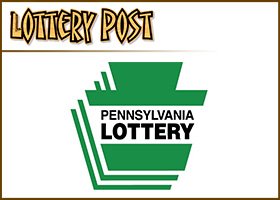 A former Republican state House candidate from Bethlehem is claiming that Democratic state officials violated her rights by firing her from the Pennsylvania Lottery for political reasons.
Pamela Opp, who was the lottery's Lehigh Valley manager, is suing state officials, alleging that they violated her rights to freedom of speech and association by replacing her with a Democrat.
Her replacement, Craig Rogan, supported Democrat Ed Rendell for governor, according to her federal lawsuit, and he previously worked for state Rep. Jennifer Mann, D-132nd District.
State Sen. Lisa Boscola, D-18th District, and state Rep. T.J. Rooney, D-133rd District, admitted to Opp that she was fired because of her political activities, according to the suit. Boscola, through a spokesman, declined to comment on the case because it involves pending litigation.
But Rooney, who is chairman of the state Democratic Committee, denied he had anything to do with Opp's firing, calling her allegation a ''bold-faced lie.''
''I'll be happy to speak to that in any court,'' Rooney said Tuesday. ''It's so far removed from the truth, it defies logic or belief.''
Rooney said that at the request of state Rep. Craig Dally, R-138th District, he actually tried to save her job by contacting a cabinet secretary.
Several pages of Opp's 19-page lawsuit are devoted to listing her Republican activities to prove that the defendants would have known her political connections before firing her.
In the early 1990s, she lost a race as a Republican for Bethlehem City Council. In 1994, she won the Republican primary for the 135th District House seat but lost to Boscola in the general election.
Earlier, she helped with the campaigns of Republican Ken Smith for mayor and Republican Joseph Uliana for state House and state Senate. She also worked on the campaigns of former Gov. Tom Ridge and U.S. Rep. Pat Toomey, 15th District, both Republicans.
In the early 1990s, when her husband was the city Republican chairman, she helped him. And she regularly has placed campaign signs in her yard supporting Republican candidates.
Opp began working for the lottery in September 1995, eight months after Ridge took office. She was a district lottery representative in Wilkes-Barre and a union member.
In 1999, with Ridge still in Harrisburg, the lottery decided to open an office in Bethlehem. She was asked to head that office.
Before taking that job, she asked if she would be vulnerable to losing her job if she accepted it because she no longer would be in the union. State officials, including then-Revenue Secretary Robert Judge, assured her that she could only lose the job for ''just cause,'' according to the suit. A change in governor would not affect her employment, they told her.
In 32 years, she was told, only two area district managers had lost their jobs one for being drunk at work, another for playing golf on state time.
During her time at the lottery, her suit states, she was rewarded for ''exemplary performance.''
Then, in January 2003, Rendell became governor. And last November, according to her suit, she was fired because state officials wanted to reward Rogan for supporting Rendell and the Democratic Party. Rogan, 28, had no experience with the lottery, her suit states.
The position was not posted before it was filled, nor did she receive a hearing before losing her job, according to the suit.
She alleges that the defendants conspired to deprive her of her rights. She also claims they violated her rights to due process and equal protection of the law.
She is asking for compensatory and punitive damages and to be reinstated to the job.
Opp's lawyer, Fredrick Charles of Allentown, filed the suit on May 28 in U.S. District Court against Rendell, Revenue Secretary Gregory Fajt, Boscola and Rooney. The suit also named as defendants the state lottery, the state Revenue Department and the Democratic Committee.
Steve Kniley, press secretary for the Revenue Department, declined to comment on the suit because it involves pending litigation.