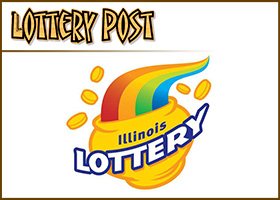 For the first time in 20 years, Michael Wittkowski and family won't be receiving their big fat annual check courtesy of the Illinois State Lottery.
The $40 Million Man is on his own again.
Do you remember him? If you were around at the time, who could forget?
His was the first mega-jackpot in Illinois lottery history, the biggest to a single winner anywhere in the nation at the time, earning the then-28-year-old unmarried printer from the Northwest Side a spot in the Guinness Book of World Records for several years running.
It was also the first major outbreak of "lotto fever" here, a jackpot big enough to tickle the collective imaginations of the whole country. Everybody had plans for that $40 million.
While the record for the largest jackpot has long since been surpassed, Wittkowski is the only lottery winner whose name I still recall, and even though we'd never met, I recognized him immediately as he stepped through the door of an Arlington Heights sports bar Monday to meet me for lunch.
You'd recognize him, too, if you were looking for him. After all, it's the face of the guy who won your money.
You'd remember the hair, a big brown mop parted down the middle, as dark and full as the day he stepped forward to claim the prize. Only the moustache has gone salt-and-pepper. Always a big guy, he's put on a few pounds over the years, but who hasn't.
In his golf shirt, shorts and running shoes, nothing about Wittkowski shouts money, but the tan and easy smile certainly whisper relaxed. Mike Wittkowski looks like a guy who has led a good life.
'I haven't changed'
So, is he set for life financially?
"I should be fine," he says with the understatement befitting a man who can now honestly tell anybody who asks what he does for a living that he's "in investments."
Will he ever take a regular job again?
"I don't plan on it," he said.
We were having this conversation because Wednesday will be the 20th anniversary of the $40 million drawing. The date, Sept. 1, 1984, resonates with me because it also happens to be my 20th wedding anniversary. We announced the numbers at our wedding reception, which sounds kind of cheesy, but such was the intensity of interest at the time. I had at least one losing ticket. It seemed as if nearly everybody did.
Wittkowski, you should know, never really was a $40 million man. Although he bought the winning ticket and stepped forward on his own to claim the money, he split it four ways in a partnership with his father, sister and brother. His share was really $10 million, which comes to $500,000 a year before taxes. The last of the family's 20 installments -- $1,550,000 after withholding -- arrived a year ago.
That's good money, but when Wittkowski poormouths that among his Inverness neighbors, "I'm the poor relation," he might not be far from wrong.
Wittkowski and wife Frances got engaged just a week before he won the money.
"I would hate to see where I would've been without her," he says, meaning he's not sure he would have been able to keep his head on straight.
She still runs the family checkbook.
"He's not a fancy kind of guy," explained Frances, who by then had joined us. "But he has a heart of gold, and in the beginning, he loaned out a lot of money, and I had to put a stop to it."
It's a point of pride with Wittkowski that he hasn't become a fancy kind of guy.
"I'm driving a Chevy Tahoe, and I'm drinking Miller Lite. Hopefully I haven't changed," he said.
While he tried his hand at owning a restaurant and a liquor store, neither of which worked out, Wittkowski has used his financial freedom mainly to pursue spending time with the couple's three boys -- ages 17, 15 and 12.
In a world where it is now common for both parents to work, the Wittkowskis have been able to enjoy seeing their sons grow up. That's worth some money.
Wittkowski has always coached his sons' baseball and basketball teams, always helped get them off to school in the morning and been there to greet them afterward. He could chaperon their field trips and assist with their homework.
"A lot of dads don't get to do that stuff," he said.
'We just got lucky'
There's money saved for the boys' college education, enough for "wherever they want to go," but Wittkowski is also "thrilled" that his oldest son put in 18 hours over the weekend in a grunt job at a country club -- "shining shoes and cleaning toilets."
"He knows we got lucky," Fran said, referring to the son and the challenge of raising kids under these circumstances. "We just got lucky. It doesn't mean he's going to get lucky." (The oldest son, by the way, didn't learn about his parents' lottery jackpot until he was 7 years old, when another kid told him on the school bus.)
Wittkowski's father, who always worked two jobs when he was growing up, died last year.
The reason Wittkowski picked the sports bar for the interview was that it's near his father's home, which he has slowly been trying to clean out so that he can sell it. Its a task he's found difficult to face.
Winning the lottery doesn't protect you from all of life's harsh realities.
There probably isn't anybody who held a lottery ticket that September day who doesn't still wish he had picked the winning numbers.
But if it wasn't going to be me or you, it's probably just as well that it was Mike Wittkowski.