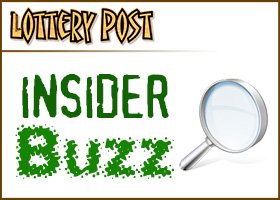 "If you won $10 million in the lottery, would you continue to work, or would you stop working?"
In a poll released by Gallup this week, 55 percent of respondents said they would continue to work, while 44 percent said they would kiss the boss or their business bye-bye.
Between the sexes, more men (61 percent) than women (48 percent) said they'd stay on a career path despite such a big windfall. And among the age groups, 59 percent of the younger set (defined as those under 50) said they'd keep working versus 45 percent of those over 50.
Those who go to church weekly were more likely to stick with work than those who attend less often or not at all.
And among those polled who said they would continue working, about two-thirds said they'd stay in their current job, while a third said they'd look for a different one.
When it comes to how the fantasy lottery winners would manage their newfound wealth, here are the responses from a few:
Share the wealth with family and friends
Invest enough for children's education, give money to family members and take 6-week vacations
Keep enough to feel secure, buy a condo in Manhattan and give the rest away