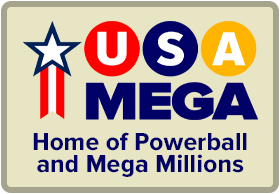 The time is now 11:49 am
You last visited
February 6, 2023, 9:59 am
All times shown are
Eastern Time (GMT-5:00)
100

mid-Ohio
United States
Member #9
March 24, 2001
20,272 Posts
Offline

* you don't need to buy every combination, just the winning ones *




Massachusetts
United States
Member #37,432
April 14, 2006
2,747 Posts
Offline

That money's gone fo ever

Sunny California
United States
Member #40,294
May 31, 2006
9,066 Posts
Offline

United States
Member #145,261
August 1, 2013
1,740 Posts
Offline

50

Beautiful Florida
United States
Member #5,709
July 18, 2004
27,617 Posts
Offline

Walk Softly in the Lives of Others – Not All Wounds are Visible.

pa
United States
Member #130,779
July 24, 2012
5 Posts
Offline

100

Connecticut
United States
Member #61,621
May 29, 2008
20,581 Posts
Offline

"No matter how bad things may get, I'd like to thank my middle finger

for always sticking up for me.."

nassau,bahamas
Bahamas
Member #156,313
June 15, 2014
1,253 Posts
Offline

"'The thing that hurts us the most,is to witness the Future and still deny the Past""

germantown md
United States
Member #64,541
August 31, 2008
4,219 Posts
Offline

Thegee

hush!!!! money is speaking

United States
Member #128,784
June 2, 2012
5,431 Posts
Offline

Zeta Reticuli Star System
United States
Member #30,469
January 17, 2006
11,720 Posts
Offline

Those who run the lotteries love it when players look for consistency in something that's designed not to have any. So many systems, so many theories, so few jackpot winners.

There is one and only one 'proven' system, and that is to book the action. No matter the game, let the players pick their own losers.