Todd's Blog
Todd's Blog has 681 entries (4 private) and has been viewed 2,820,700 times.
Lottery Post members have made 2800 comments in Todd's Blog.
Todd is a Platinum member
After using the new iOS 6 on my iPad for the past couple of days, it appears that many of the annoying bugs that could be seen at Lottery Post have been worked out by Apple.
For one thing, the text editor seems to work much better.
The cursor still gets "frozen" when you try to go back and fix something you typed, but it's now possible to "unfreeze" it by opening a pop up window -- for example the About window via the question mark toolbar button -- and then returning to the text editor. (I am typing this entry on my iPad BTW.)
The other major fix is that we don't see the annoying page blanking issue after each page loads. Previously under iOS 5, a second or two after the page loaded a large section of the page would turn white and then return to visible a second or two later. Now it doesn't happen.
Using the iPad with Lottery Post is still not perfect, but if you use an iPad, you really should upgrade to iOS 6 in order to make your experience at Lottery Post (and other web sites) much better.
Lottery Post members -- people who are here because they love the lottery -- have always been free to post pretty much what they want on the Lottery Post blogs.
Now that we are close to a presidential election, there are lots of people posting political blog entries, and that's OK. Lottery Post has been around over 12 years now, and it has been that way every time a big election comes around.
However, one thing we DON'T want is people who sign up as a Lottery Post member for the sole purpose of trolling the blogs with their political posts. The blogs are an outlet for LOTTERY POST MEMBERS, not for people who want to come here just to post political rantings.
So if you see a new member posting political stuff, please do the following: Click Report as Spam on their post. That's all. Please don't reply to the person, don't post another blog entry on your own blog about the person, and anything else.
By clicking Report as Spam, you have alerted me to the person, and as soon as I get the report I will take care of it. Sometimes when I'm actively on the site I can take care of it immediately, and other times when I'm offline I'll take care of it as soon as I get back online. So if it doesn't go away right away, don't worry, and don't post anything on the blogs about it. That only draws more attention to the annoying person.
If the person has posted a comment on someone else's blog, there is currently no "Report as Spam" link on individual comments. So just click Report as Spam on the post itself, and I'll figure it out. Or else send me a private message with a link to the post.
Thanks for your help during this crazy political season!
Although lots of Lottery Post members and visitors are completely non-technical when it comes to computers, there are a good number who are pretty handy with technology, and smartly keep up-to-date with the latest.
Windows 8 is just around the corner for the public, with an official release date of October 26, 2012. But developers (like me!) with subscriptions to Microsoft developer programs have had the final release of Windows 8 for about a month now, so good information about the new operating system is already starting to be disseminated in blogs, tweets, and all the usual channels.
I have had early versions of Windows 8 running for a long time before the final release, mainly to be sure Lottery Post and USA Mega are properly supported under Windows 8 BEFORE the public starts using it. I made the important changes back on July 12th. I was happy to see that the final release did not require any changes for either site.
I am in the process of trying to get Microsoft to include Lottery Post on its list of approved Flash content sites, so that the Flash components of the site (such as the Results Map) will be visible even in the Metro version of Internet Explorer. (Microsoft is limiting which sites can have Flash content visible in the Metro version of IE in order to increase security throughout Windows 8. This only goes for the Metro version of IE -- using the Desktop version of IE all Flash content is always visible.)
My primary test computer for Windows 8 is actually an Apple iMac. Last year I picked one up specifically for doing some Windows 8 work, because I needed an all-in-one PC with a big screen. So right after buying it I upgraded the memory (which is pretty simple), and replaced the hard disk (which is very hard in an iMac). With the Apple OS/X operating system gone, I installed Windows 8, which was pretty easy to do. The Apple Bootcamp drivers for Windows 7 seem to work well under Windows 8 also, so everything is working fine. The iMac actually makes a pretty nice Windows 8 computer, although I would really like to have a touchscreen monitor for Windows 8. (Next PC.)
Over the course of the next few months I'll try to include some Windows 8 posts in my blog, for those who are interested.
I'll also include links (where appropriate) to other technology articles and blogs out there that are helpful for people wanting to learn about Windows 8.
So here's a nice one I found today. It is in Scott Hanselman's blog -- one of my favorite technology blogs.
http://www.hanselman.com/blog/Windows8ProductivityWhoMovedMyCheeseOhThereItIs.aspx
Last Edited: September 19, 2012, 1:54 pm
Both my iPhone and iPad are now installing iOS 6, the latest version of Apple's operating system for its mobile phones and tablets.
iOS 6 was just made available today at 1:00 PM Eastern Time. You can force your iPhone or iPad to begin installing it immediately by opening the Settings app, then choosing "General", then "Software Update".
If you are still using iOS version 4 or lower, you need to use iTunes to install the latest version. However, anyone using iOS 5 or greater can install iOS 6 using the method I described above. (No need for iTunes.)
Leave yourself plenty of time: My updates have been going for about 25 minutes now, and they are still in the "Preparing Update" mode.
Google announced today that it will no longer support anything lower than IE9 -- pulling all support for IE8 and below in all of its applications (for example, GMail).
Here is a good news story about it
What is the biggest obstacle for you to upgrade beyond IE8? WINDOWS XP.
If your computer is still running the ancient Windows XP, you cannot get anything higher than IE8. That means if you are a Windows XP user, and you are unwilling to either upgrade to something like Windows 7 and you are unwilling to use an alternate Web browser (such as Google Chrome or Firefox), then you can't run any of the multitude of important Google services after October.
On the other hand, if you have Windows Vista, Windows 7, or Windows 8, you can get at least up to IE9. And you should be sure you have IE9 installed immediately. (Upgrade here.)
If you have Windows XP and you want to upgrade to Windows 7, your options are to either buy a new computer or puchase an upgrade.
(If you have Windows Vista, I'd recommend you upgrade to Windows 8 when it comes out in October. Just about any Windows Vista computer should be fully capable of running Windows 8.)
If all this upgrade talk sounds annoying, it is because you have put off the maintenance that your computer requires for far too long. It's a fact of life that if you want to use a computer, you must be willing to perform maintenance on it every once in a while. Like your car requires new tires and an oil change every so often, your computer also requires new parts and service. People who stay on top of the required maintenance are rewarded with a much smoother and hastle-free experience -- just like a car.
Saw this today on a FB page that I admire from afar. It made me laugh.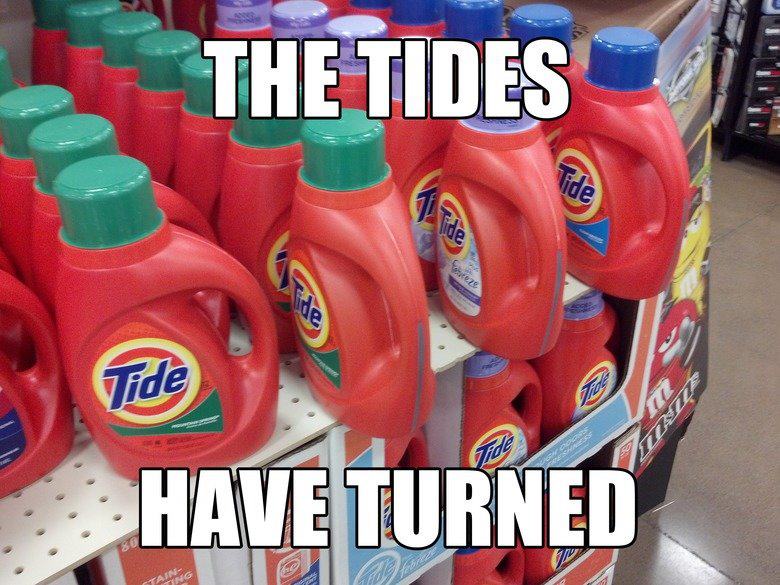 This arrived in e-mail yesterday, and I thought it was a wonderfully simple way of looking at the US economy. My apologies if anyone has already posted it.
Lesson #1:
U.S. Tax revenue: $2,170,000,000,000
Fed budget: $3,820,000,000,000
New debt: $ 1,650,000,000,000
National debt: $14,271,000,000,000
Recent budget cuts: $ 38,500,000,000
Let's now remove 8 zeros and pretend it's a household budget:
Annual family income: $21,700
Money the family spent: $38,200
New debt on the credit card: $16,500
Outstanding balance on the credit card: $142,710
Total budget cuts: $385
Got It ?????
Anyone on a household income of $21,700 knows how completely impossible it is to erase a credit card debt of $142,710, especially when you keep adding new debt to your credit card every year. So how on Earth does this country pay off that kind of debt?
You don't erase credit card debt by buying new cars, flat screen TVs, or season tickets to a sports team. You do it by cutting out everything except the essentials -- tighten the belt and put off the urge for instant gratification -- until it's under control.
Or didn't your parents teach you that?
Lesson #2:
Here's another way to look at the Debt Ceiling:
You come home from work and find there has been a sewer backup in your neighborhood....and your home
has sewage all the way up to your ceilings.
What do you think you should do ...... Raise the ceilings, or pump out the crap?
Your choice is coming Nov. 2012.
Today is Windows 8 release day for developers. (LIKE ME!)
It's called the "RTM" (Release to Manufacturing), and Windows 8 has finally reached that point. The general public gets their release day in October. That's when you can go to the store or online and buy a copy.
Microsoft's download channels have been really difficult to penetrate this afternoon, with perhaps hundreds of thousands of developers trying to download the release all at the same time, but I finally got a download started. Almost half-way finished now.
Like when any new version of Windows comes out, lots of people will moan and complain about "how bad it is" and how they should leave it alone, so I don't expect anything different this time. Actually, when Windows gets transformed so radically, like it did in Windows 8, those complaints will be even louder than normal.
Some will love it, some will hate it, but either way I am very glad that Microsoft is continuing to innovate. Using Windows 8 on a touch-screen tablet is a great experience. I think using it on a desktop touch screen and touch screen laptop will be just as good, and I can't wait to try it out on those.
For mouse and keyboard users, it is a big adjustment. But as applications more and more are installed as modern UI apps (formerly known as Metro-style apps), the adjustment will become less and less. In any case, the changes are important so that Windows continues to evolve as people use computers differently, and on different types of hardware.
Anyway, the download's now at 75% complete — installing soon!
Today Twitter experienced several hours of downtime, due to "bugs" in their system. Seems they installed a new version of their software that completely messed up everything, and nobody had access to Twitter, everywhere around the world, for several hours.
The next time Lottery Post is unavailable for a minute or two due to an upgrade, think back to what happened at Twitter today -- with their billion dollar technology budget -- when they did an upgrade.
The Drudge Report had the headline which took me a few minutes to recover from my laughter. Then, watch the video clip below, and hear the audience react when he says it. OMG, I almost fell of my chair!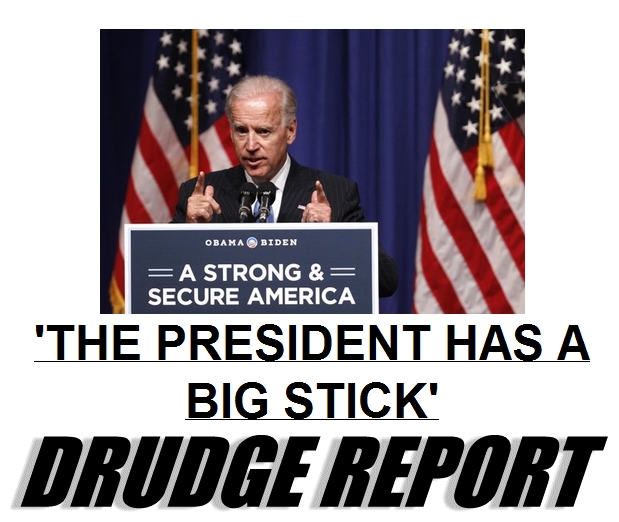 THE VIDEO:
Microsoft has just released the latest version of its excellent Security Essentials software — version 4.0.
Even though it is not yet available through Windows Update, anyone looking to install it or upgrade their existing version to it can do so now from the download page: http://www.microsoft.com/download/en/details.aspx?id=5201
You would select the "amd64" version if you run 64-bit Windows, and the "x86" version if you have 32-bit Windows.
I don't see any significant difference on the surface, other than the interface looks a little simpler. But according to Microsoft it is quicker and has some bug fixes. The last version was already fast, so it's amazing they were able to make it even faster. Not bad!
To be honest, when it comes to security software, I would much rather use software that does not "make a big deal of itself" by having splashy graphics and popup messages. I want security software to be very unobtrusive and quiet. And Microsoft Security Essentials is exactly that.
If you are unfamiliar with it, Microsoft Security Essentials is anti-virus/anti-malware software that replaces all the useless, overblown "security" software on the market, like Norton, McAfee, Kaspersky, Sophos, AVG, Avast, Avira, Bitdefender, F-Secure, Panda, G-Data, Bullguard, NOD32, and the thousand other "Internet Security" software packages on the market. And did I mention it is FREE?
Unlike all those other packages that try to up-sell "premium" versions and get you to buy security subscriptions every year, Microsoft Security Essentials installs in a very quiet and unassuming way, silently updates itself all the time with new virus definitions, and keeps absolutely quiet unless there is a problem.
It is always very highly-ranked when it comes to virus and malware detection, because it uses exactly the same definition files that are used by Microsoft's security software that protects millions of business servers around the world.
And unlike typical "Internet Security Software", Security Essentials does not stupidly warn you about "evil cookies" and other nonsense. The only reason other software makes you think cookies are "evil" is because they want you to think their software is worth upgrading. Cookies are with us all in just about every web site we visit, so there will always be an endless supply of "evil cookies" to stupidly eliminate. The only thing you are doing by deleting "evil cookies" is making your web browsing much more difficult and troublesome. But making it any safer? Not in a million years. The concept is just dumb, dumb, dumb, and it's 100% designed to make you BUY SOMETHING.
I actually didn't intend to take this direction with this blog entry, but once I got into it I realized that there are many people reading this who still use overblown, overhyped security software that they PAY for. Those people are paying for a worse experience. That's a horrible thought.
I hope this helps such people — in addition to helping existing MS SE users find the latest version.
Last Edited: April 25, 2012, 5:32 pm
Watch how Mitt Romney avoids Diane Sawyer's totally ridiculous and irrelevant question about "connecting with regular people", and answers in the exact way that people around this country want to hear. He lets her prattle on with her utterly stupid questions coming from supposedly "regular" people, and then...
And then watch one of the best, most succinct answers when Mitt is asked, "What would you say to Barack Obama?"