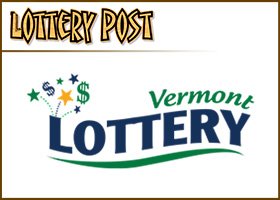 The Vermont Lottery announced Wednesday that Stephen Brochu, Louella Buckles, Rose Dutil, Norma Gregory, Mary Lou Jacobs and Manon Perrault came forward on November 23 to claim their $100,000 Powerball prize from the November 20 drawing.
The six winners are all employees from the Vermont Department of Employment and Training located in Newport. They are regular Powerball players who each put in $1 per drawing to purchase tickets for the group.
The player who purchases the tickets traditionally checks Saturday's winning numbers on Sunday at the Lottery website, but was unable to do so until Monday at work where they all discovered their luck.
Plans for the prize money include a new television, a family trip to South Carolina, $2,000 towards a daughter's school trip to Russia, and "just to have a nice Christmas."
Vermont Lottery games are sold at over 700 agent locations throughout Vermont.
All profits from the Vermont Lottery are used to support the Vermont Education Fund. Vermont Lottery officials encourage everyone to play responsibly.