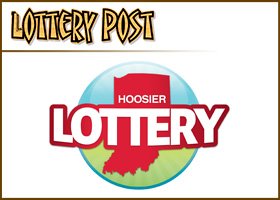 Two Indiana men who claim they are the true winners of a $100,000 lottery ticket someone else found in the trash couldn't persuade a judge that they deserved the cash.
Administrative Law Judge Gregg Henry agreed Friday with the Hoosier Lottery's decision to deny the claim of Ronald Vinson and Ronald Douglas, who bought Hold 'Em Poker scratch-off tickets at a Shelbyville café.
The decision was not much of a surprise, considering the pair's less-than-persuasive testimony at a May hearing.
When Vinson was asked if he bought the winning ticket, he replied "I couldn't tell you for sure," according to the judge's order.
When Douglas was shown the winning ticket and asked if he recognized it, he answered, "No, I've never seen it."
After they bought their tickets, they said they asked the café clerks if their tickets were $40 winners and were told no. The tickets were then put into the trash.
Vinson and Douglas could not be reached for comment. Their attorney, J. Lee McNeely, didn't return a call for comment.
The winner ended up being Karie Jeremiah, who saw discarded tickets in the trash and asked for them so she could enter second chance drawings.
She ended up with a $100,000 winning ticket, and cashed it in on Feb. 10.