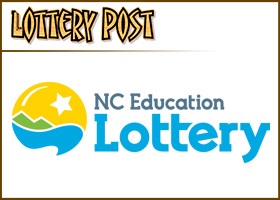 In North Carolina, legislative leaders trying to break a logjam on the state's budget are pressing reluctant House Democrats to support a much more aggressively advertised lottery than the version that squeaked through the House in April.
Several House members have opposed a lottery that would attract ticket buyers through billboard, TV and radio campaigns that promote big-dollar jackpots. They fear such a lottery would prey on people who could least afford to play it.
In exchange for supporting a more aggressive lottery, House leaders say the proceeds would go toward needs their members favor -- college scholarships for needy students and school construction.
An agreement on the lottery would remove one of the key obstacles to a $17 billion state budget proposal. House and Senate budget writers are racing to put the proposal together before a stopgap spending measure expires Friday. They are more than a month behind the start of the new fiscal year.
"You have to be sort of realistic. If you are going to have a lottery, you have a lottery," said Rep. Bill Culpepper, an Edenton Democrat who is chairman of the House Rules Committee. "And if you are going to raise revenues for good and noble causes, then you go out and raise the revenues."
The lottery compromise is one of several proposals that Democrats, who have a majority in the House and Senate, are being asked to grapple with as part of the budget talks.
House Speaker Jim Black said the two chambers are still trying to settle on a cigarette tax increase of 25 cents or more, pay raises for state employees of 2 percent or more, and a Senate proposal to let UNC-Chapel Hill and N.C. State University set their own tuition. Culpepper said many House members are adamantly against the tuition proposal, fearing it could unravel the 16-school UNC system.
Meanwhile, Sen. David Hoyle, a Gaston County Democrat and co-chairman of the Senate Finance Committee, said House and Senate leaders had agreed to drop a proposed 7 percent sales tax on entertainment such as movies or concerts. No decision has been made on the proposed tax for cable and satellite television. But the sales tax would apply to candy.
Senate leaders favor a more aggressively advertised lottery and amended language to that effect in their budget proposal. But it's unclear whether enough House Democrats will agree to the lottery compromise as part of the budget. All House Republicans and one Democrat, Rep. Bill Faison of Orange County, are expected to vote against the budget because of various tax increases. That leaves 62 Democrats for a budget that needs 61 votes to be approved.
As a result, the nine House Democrats who voted against the lottery in April are starting to feel the pressure. Rep. Pricey Harrison, a freshman from Greensboro, appeared distraught when she emerged from a caucus of House Democrats in which Black pitched the lottery compromise.
"I hope the resistance keeps that out of there," Harrison said. But she couldn't say whether she would vote down a budget with the provision.
Another opponent, Rep. Garland Pierce, a Baptist minister for 25 years, said he wouldn't let such a provision stand in the way of his support for the budget.
"It may sound like I'm rolling over," said Pierce, a Scotland County Democrat, "but there's just too many things in the budget that people need."
Gov. Mike Easley, a Democrat, has long sounded the drumbeat for a state lottery, one in which the proceeds would go toward education. North Carolina is the only state on the East Coast without a state lottery. With the House passing lottery legislation this session for the first time in modern history, he's as close as ever. The Senate has passed lottery bills in previous sessions.
But the House bill limited advertising to the point of sale. Easley and other advocates started to worry the lack of advertising would drive down the $400 million in estimated profits a lottery would bring.
They also worried that the multistate, big-jackpot games such as Mega Millions and Powerball would pass over North Carolina because of the lack of advertising. Those games are run by lottery officials in the member states.
Officials with both games said Tuesday that they would welcome North Carolina regardless of its advertising policy.
"It's generally been our experience that the more the merrier," said Mike Edmonds, director of the Wisconsin Lottery, which is a Powerball member.
Wisconsin and Virginia both have lotteries with restrictive advertising policies that don't allow get-rich-quick pitches, and they post the slim odds of winning. But they count on the billboards, TV and radio ads to reel in ticket buyers.
"Having people aware of the jackpot is what moves them to buy," said Donna VanCleave, interim executive director for the Virginia Lottery, which participates in the Mega Millions lottery.
It's so crucial that Virginia lottery officials can post new jackpots on the 53 billboards across the state almost instantaneously. All it takes is one phone call that transmits a radio signal.