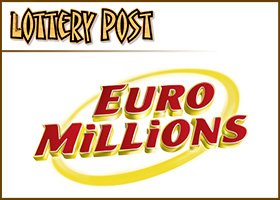 The wealthiest winner in European lottery history failed to come forward to collect her €115.6 million (US$136 million) prize yesterday, to the disappointment of waiting press.
Dolores McNamara, a housewife and mother of six children from Limerick, was expected to arrive at the Dublin offices of the lottery organization to collect a check for the equivalent of £77 million.
Mrs McNamara, 50, won the jackpot in last Friday's Euro Millions draw, but has not been seen since celebrating with champagne in the Track Bar in Limerick shortly after the winning numbers were announced.
The winning ticket is understood to still be locked in the vault of Mrs McNamara's local bank in Limerick City.
It has been reported that Mrs McNamara, who is now Ireland's 72nd richest person, ahead of Enya, the singer and Roy Keane, the footballer, has either fled abroad or is hiding from the media in a hotel.
Yesterday a spokeswoman for the Irish National Lottery said that Mrs McNamara had 90 days to present her winning ticket and collect her prize. The money was in the process of being collected from the eight European headquarters of the lottery and would be deposited with the Dublin branch by 2:30pm today.
Paula McEvoy, of the National Lottery, said: "We have had no form of contact at all. But bear in mind the winner has 90 days from Friday to collect their prize. We are hoping the winner will make contact today. There is quite a buzz around the office - everyone anticipates winners or anyone coming in."
The tumble of six numbers, combined with the legendary luck of the Irish, has turned Mrs McNamara, a former chemist shop assistant, into one of Europe's wealthiest individuals with a net worth on a par with Robbie Williams, who was required to wear bottomless chaps and dance in a boy band to earn his £78 million.
According to the most recent "rich list", Mrs McNamara is richer than Sir Frank Williams, the motor-racing entrepreneur who is worth £76 million. She is £3 million richer than Rod Stewart, who is worth £75 million. David and Victoria Beckham are virtually paupers compared to Mrs McNamara who has £12 million more than their net worth of £65 million.
The Irish wife's tale of not-quite-rags to riches is worthy of one of Lord Archer's novels, which have earned him a paltry £65 million.
The mother of six grew up in Limerick City, whose poverty was portrayed in the memoir, Angela's Ashes, by Frank McCourt. Her husband, Adrian, is a bricklayer who recently recovered from a heart bypass operation.
The family's extreme wealth will now permit them access to a new level of consumer spending. A figure as large as £77 million will earn them at least 5 per cent interest per annum, the equivalent of £3,850,000 each year or £10,500 per day.
The late Alan Clark, the Tory MP who dismissed Michael Heseltine, a self-made millionaire, as the type of man who had to purchase his own furniture (Clark inherited his with a castle from his father) said the truly rich live not off the interest on their capital, but on the interest earned from the interest. For Mrs McNamara, the annual interest on £3,850,000 a year would be the equivalent of £192,500 per year.
To date, the requests from her children, daughters Dawn, 28, Kim, 22, Kevan, 20, and sons, Gary, 26, Dean, 15, and Lee, 13, have been for a holiday villa, a white horse and a new house.
Michael Winner, the film director, who famously said it required £20 million to be comfortably rich, yesterday suggested that the family could buy two Van Gogh paintings or invest in a Gulf Stream V private jet, which costs £21 million and £2.5 million a year to run.
They could also purchase 245 of the most expensive cars in Britain, the Mercedes Benz SLR, priced at £313,540. Or alternatively, Mrs McNamara could afford 16,058 of the cheapest cars on the road, the Perodua Kelisa, at £4,795.
The win would also enable her to buy 20 private artificial islands in the "World" development off the Dubai coast and still have change left for a 121-day round-the-world cruise on the Queen Mary 2 for £270,000. If she decided to move from her £90,000 bungalow, she could compete with JP McManus, the former co-owner of Manchester United, who lives nearby. He is building a £14 million Palladian house near Limerick.
Jon Carter, a financial adviser with Orchard Independent in Edinburgh, said the best source of investment for such a sum was commercial property. "I would avoid stocks and shares. Sure she could double her money, but she could also half it."
Dave Stewart, the former guitarist of The Eurythmics, once said he suffered from "Paradise Syndrome", a mental condition that plagues the insufferably successful with imaginary ailments.
Yet Hunter Davies, author of Living on the Lottery, said it was a myth that people who win a huge sum of money are unhappy. "Obviously this is an extreme example. She has won a gross amount of money and the media spotlight will be on her.
"Also I have no idea of her character, but from studying big winners, I have to say that the majority end up much happier than before they won the lottery."
Perhaps Dolores McNamara should bear that in mind as she considers the daunting prospect of breaking cover to face the waiting media pack.