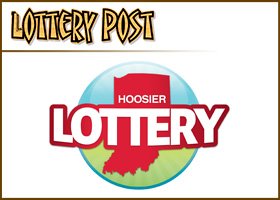 The Hoosier Lottery has at least one unhappy player, and he's not unhappy because he lost. He's angry that he wasn't allowed to play at all.
Ken Myers of Fort Wayne, who plays the Daily 3 and Daily 4 numbers regularly, sent us a copy of a letter he sent to lottery officials, complaining that from time to time, the lottery cuts off betting on certain numbers. It has happened to him, he says, and others he knows.
You can imagine what a player's response might be if he tried to bet four numbers and was told, "No, you can't bet that number today. The computer has shut off betting on that number."
It might make some people wonder, as it did Myers. Does the lottery compute the odds of certain numbers being chosen and restrict those numbers? Does someone in the lottery have some idea what numbers might be picked on a particular day?
Well, no, no one knows what numbers are going to be picked.
It is possible, though, to understand why certain numbers might be restricted from time to time, but we asked the lottery itself whether Myers' claim is accurate and, if it is, why it happens.
Indeed, Myers isn't imagining anything. Besides computer failures, which make it impossible to bet any numbers, there are occasions when the lottery will close betting on certain combinations, according to Andrew Reed, the spokesman for the lottery.
It only happens once in a blue moon, Reed said, and he didn't believe it had even happened this year, but sometimes, if too many people are betting one number, betting will be shut down on that number.
How come?
The lottery limits its liability to $2 million on any one number in the daily games. The top prize in the Pick 4, for example, is $5,000, and the top prize on the Lucky 5 is $50,000.
That means that, statewide, after 400 people bet the same combination of numbers in the Pick 4 – say 1134 – the state's lottery computers automatically shut off betting on that number because, if those numbers come up, the total prize money will be $2 million.
If 40 people bet the same Lucky 5 numbers, betting on those numbers gets shut off.
The same formula is used for the Pick 3, which has a $500 payoff. After the same number has been bet 4,000 times, the lottery's computers refuse to allow any more betting on those numbers.
In a way, the lottery's strategy might seem unnecessary. Reed said he can't remember any instances in which a number that has been shut down has eventually come up as a winner, and it is unusual that a large number of people will, by coincidence, bet the same number.
If a huge number of people were to bet the same number and it were to come up, though, the lottery could get hammered.
Let's say this afternoon 10,000 people went out and bet 1134 because someone kept pitching that number in a newspaper column, and they all won. The total prize payout would be $50 million. That would be a staggering hit for the lottery, enough to break the bank, so to speak. It would amount to one quarter of the profits that the lottery makes in an entire year.
There are days when huge numbers of people bet the same numbers. When Sept. 11 arrives, Reed predicted, you can bet there will be plenty of people betting 911 in the Pick 3. When a plane crashes, lots of people bet the tail numbers on the plane that went down. It's superstition because it worked once.
What are the chances a large number of people will bet the same number and that number will come up the winner? Pretty slim, but it happens.
In late March, for example, Powerball, which normally has about four $100,000 winners per drawing, announced that 110 people had won $100,000 prizes in one drawing – 28 times as many as normal – and some of those got even more because they bought the power play, which multiplies the winnings.
Powerball officials were mystified why so many people had bet the same numbers. It turned out that a New York fortune-cookie maker had put those numbers in a batch of fortune cookies it had shipped to customers in several states.
In the meantime, people who have been shut out at one time or another can only take consolation in knowing that, as Reed said, a blocked-out number has never won – yet.