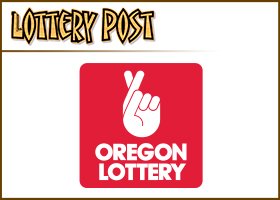 They say you can't win if you don't play.
But a grocery store in the historic Gold Rush town of Jacksonville, Oregon has won more than $100,000 for simply selling a ticket with the numbers 7, 21, 43, 44, 49 and 29.
Oregon Lottery officials presented the "selling bonus" this week to Ray's Food Place, the store that sold the $340 million Powerball ticket to a Medford family in the Oct. 19 drawing.
The owners of the store, one of only two lottery retailers in the town, will put most of their windfall toward a long-awaited remodeling of the store, said manager Randy Lewis.
The town will also benefit without buying a ticket. Lewis said $20,000 will be used for community projects, including $5,000 to the local volunteer fire department, $8,000 to finish a skate park and $7,000 for overhead projectors and other equipment at Jacksonville Elementary School.
Lottery winners Steve and Carolyn West and Bob and Frances Chaney were on hand for Wednesday's event. Bob Chaney arrived in a new yellow Hummer, the first thing he bought with the prize money.
"You know, those people are really nice," Lewis said.
Lottery rules grant a 1 percent bonus to vendors that sell the winning ticket, with a cap of $100,000, said Chuck Baumann, spokesman for the agency.
The Jacksonville store also sold a ticket worth more than $800,000 during the Oct. 19 Powerball drawing, which entitled owners to an extra $8,000.
Besides winning the bonus, the store has seen a boost in business because of its lucky lottery legacy.
"We've definitely had the increase," Lewis said. "We've had big hype about it."