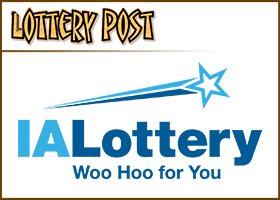 The Iowa Legislature won't ban TouchPlay machines, but likely will restrict the spread of the machines, Senate Democratic Leader Michael Gronstal said Thursday.
"I do not expect that these machines will be completely outlawed and I do not expect the continued expansion will be allowed," Gronstal said.
The debate over the video lottery machines has gripped the legislature during the opening month of the session.
In 2002, the Legislature approved a measure authorizing the video lottery machines. Lottery officials initially moved slowly to develop the machines, but their use has spread rapidly in the past year.
More than 5,000 have been installed in bars, convenience stores and grocery stores across the state. Another 4,000 are on order. Featuring flashing lights and noisy sound effects, critics say the machines are virtually identical to slot machines, and amount to a dramatic expansion of the state's gambling industry.
Gov. Tom Vilsack has ordered a moratorium on expansion of the machines, and named a task force to study the issue. The task force this week agreed on recommendations to restrict access to the machines by building barriers around them and increasing efforts to restrict use by minors. A final report is expected early next month.
Much of the opposition to the new lottery games comes from the casino industry, which is worried about competition from the TouchPlay machines.
It's a complex issue with financial implications for lawmakers.
When the Iowa Lottery began offering the machines, many businesses signed long-term contracts to offer TouchPlay, investing up to $100 million in the machines.
Should the state ban the machines, it could face up to $200 million in liability as well as up to $50 million in annual profits.
Other lawmakers have vowed to push for a ban on the machines.
"I don't think they are a good idea," said House Speaker Chris Rants, R-Sioux City. "I don't think it should look like Las Vegas when you land at the Sioux City airport."