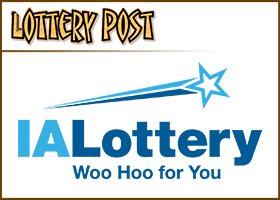 After TouchPlay owners lost a last-ditch legal battle Tuesday to leave the video lottery devices turned on, some lawmakers said they would make a final effort to keep the affected businesses out of bankruptcy.
A Polk County judge on Tuesday refused to delay the ending for the Iowa Lottery's TouchPlay machines, a ruling that means the machines must be turned off by 11:59 tonight.
A group of private businesses that had been invited by the Iowa Lottery to invest in the TouchPlay machines, including River City Amusement Co. in Sioux City, had sought a temporary injunction to keep a ban on them from going into effect.
Judge Glenn Pille acknowledged the ban will be financially devastating to a number of businesses, but shot down all of the plaintiffs' arguments for delaying it.
"Plaintiffs decided to enter into a highly regulated lottery industry and assumed the risk when it decided to enter into the TouchPlay business," Pille wrote.
State lawmakers voted to ban the machines in March after public outcry that more than 6,000 of the slot machine look-alikes were placed in bars, restaurants, convenience and grocery stores and other retail locations throughout the state.
But Sen. Bill Dotzler, a Waterloo Democrat who had voted against the TouchPlay ban, said he's supporting a plan to help repay TouchPlay investors for their losses.
"They put their actual financial lives at risk, and we yanked the rug from underneath them," Dotzler said.
The House passed a bill earlier in the session that would allow TouchPlay machines to continue running until Sept. 1 in an attempt to help out investors. The bill is still alive in the Senate, but its future is uncertain.
Dotzler said some businesses in the Waterloo area that bought TouchPlay machines will go bankrupt because of the ban.
"We ought to do it so those people don't lose their livelihoods and have to face such trauma because of our decisions and flip-flopping on what we say we're going to do up here. No wonder people call us lying politicians," Dotzler said.
Lawmakers who want to help TouchPlay investors recoup their financial losses are racing against the clock with the legislative session in its final days.
One of the plaintiffs in the case, TouchPlay operator Mark Jacobs, said unless lawmakers act, he'll have no option but to begin laying off employees and liquidating his business.
"At this point, we're completely devastated," said Jacobs, who owns B&B Games in Ankeny.
The experience has left Jacobs bitter. An Iowa native, Jacobs returned to the state after college to start his business and raise a family.
"It's going to set me back six or seven years," Jacobs said of the TouchPlay ban.
Senate Co-President Jeff Lamberti, R-Ankeny, was encouraged by the ruling and said it was consistent with others so far that have supported the state's legal position that they have a right to ban the machines.
He said Tuesday's ruling means TouchPlay is a "done" issue, and that Senate Republicans don't want to reconsider the ban.
"I think the general consensus, from the folks I've talked to, my constituents, is they were not happy to have this kind of gambling everywhere, on every street corner, and this will put an end to it," Lamberti said.
Iowa Attorney General Tom Miller praised Pille's legal decision.
"In our view, the court applied the law correctly and reached a sound legal decision," Miller said.