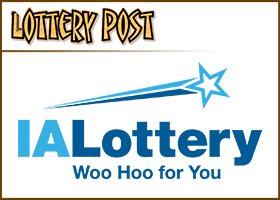 There are a lot of jackpots on the line today when legislators begin debating the future of the Iowa Lottery's slot machine-like games located in Main Street businesses across the state.
More than 6,000 machines — in 2,800 taverns, grocery, convenience stores and other locations across Iowa — have brought in more than $212 million in sales since July. Another 4,500 machines are expected to be installed.
Large companies such as Royal Financial, which operates 25 percent of the machines, and mom-and-pop shops with just a few machines all have something to lose if the Legislature yanks the devices out of stores and bans them.
In the Senate, which takes up debate on the machines today, Republican leader Stewart Iverson of Clarion said last week that he thought there was a 50-50 chance the machines would be banned.
The House is slated to begin a similar debate Tuesday.
Whatever this week's decision is, it's one that will probably be picked at into the final weeks of the 2006 session, with the losing side trying to undo the damage.
"I am not confident that this Legislature will quickly move to a resolution on this, just as they have not quickly in the past moved to a resolution on most gaming issues in this state," said Senate Democratic leader Mike Gronstal of Council Bluffs.
There might be "some false starts," he added.
"We might come to one conclusion, then people might regret that conclusion," Gronstal said. "Nine out of 10 gambling bills that we've dealt with in the Iowa Senate have had a reconsideration at some point."
The Iowa Lottery says it unrolled the TouchPlay program in response to directions from the Legislature to drum up more money for state spending.
Legislators say they never expected slot machine-like games in every corner store.
There's a lot of finger pointing from both sides, and that's sure to continue this week as lawmakers try to come to some conclusion about the program. Several lawmakers want a hard ban on the machines, while others want to allow the games that are already installed to stay and put more restrictions on access and location. Others simply don't know.
Going into the weekend, legislators were doing some soul searching.
"In all of my 10 years of being here . . . I have never seen anything like this," said Rep. Wayne Ford, a Democrat from Des Moines. "Everybody is all over the board."
Some of the biggest TouchPlay moneymakers are located in Ford's district. He's heard from owners of small businesses who are worried about losing profits, as well as people worried about the expansion of gambling.
Issues legislators say they are trying to confront include:
Will businesses that invested in the TouchPlay program unfairly lose money from a ban, or have they already seen high enough returns to break even? The answer depends upon whom you ask.
Are the machines too easily accessible for children and gambling addicts? TouchPlay industry officials say they're going to great lengths to prevent both groups from playing. They cite the few numbers of documented cases of underage playing and point out the small percentage of calls to the state's gambling treatment hot line that involve TouchPlay problems. But a governor's task force last week called for additional safeguards to keep kids and problem gamblers away from the machines, and gambling treatment centers attribute a recent, dramatic rise in calls for help to TouchPlay.
Do Iowans want the new machines? Or are they against the idea of having the machines in numerous small businesses?
Iverson said he thinks there's enough support to ban the machines in the Senate, while Gronstal said putting a cap on the number of machines allowed is more likely.
Traditionally, the House has taken tougher stands against gambling.
Legislative leaders from both chambers and both parties say they're advising their members to talk with their constituents about the issue.
The Iowa Christian Alliance worked Saturday to make banning the machines part of the Republican platforms during GOP county conventions across the state. Anti-TouchPlay stances were reportedly adopted at conventions in about 35 of Iowa's 99 counties.
That message was part of U.S. Rep. Jim Nussle's campaign speech this weekend.
"Our quality of life should not be denigrated by things like 'Slottery' machines on every street corner tempting our children and taking resources from the people least able to afford the loss," the Republican gubernatorial candidate said in a prepared statement.
The Petroleum Marketers and Convenience Stores of Iowa sounded the alarm to its members late last week in an e-mail from the group's president, Dawn Carlson.
"Both parties of the Iowa House of Representatives are caucusing in private meetings . . . on the ban of TouchPlay. A compromise being talked about seriously is banning TouchPlay in (convenience) stores and grocery stores. Understand, we are on the verge of losing TouchPlay," she wrote. "Come lobby in person, bring your customers, winners, and players who appreciate the entertainment offered responsibly."
She also wrote: "Our private industry investment in TouchPlay and the expenses and liabilities against the state should they vote to take away TouchPlay have been communicated. The potential decision by (convenience) stores to boycott the sale of all lottery products — as has been voiced by many c-stores — has been communicated.
"The state stands to lose hundreds of millions in this vote."
House Speaker Christopher Rants, a Republican from Sioux City, has been a vocal opponent of the machines and supports a ban.
"Simply put, without a ban, this problem will only get worse," Rants told his supporters in an e-mail. "I do not want Iowa to look like a poor man's Las Vegas. I do not believe we should litter our storefronts and main streets with these gaudy machines.
"Is this the image we really want to portray?"
---
Q & A about the TouchPlay controversy
Q. Does the Iowa Lottery own the TouchPlay machines?
A. No. It developed the program with private businesses beginning in 2002. The lottery licenses the games and oversees them, but the individual machines are privately owned.
Q. How many businesses own TouchPlay machines?
A. More than 80 businesses licensed as operators of machines have the devices in stores. These companies either own or lease the machines and work as vendors; they've placed the machines in the more than 2,800 retail locations.
Q. Does the lottery have any say over where the machines go?
A. Yes, the lottery licenses the locations as well as the operators. The location must undergo a background check, and owners with criminal histories are denied licenses.
Q. How much money is being spent on TouchPlay machines?
A. Since July, players have put more than $212 million into the machines. There are currently more than 6,000 machines in operation.
Q. Where does the money go?
A. About 65 percent of the money that comes in goes out in prizes. The rest is shared among the state and private businesses that have invested in TouchPlay.
Q. How much money will the state get?
A. The Iowa Lottery expects the state will receive $30 million this fiscal year and $45 million next year.
Q. Where will the rest of the money go?
A. An estimated $18 million will go to the four companies that make the machines, and about $78 million will be shared between the machine owners and the retail locations.
Q. How much does a store get from having a TouchPlay machine?
A. The contracts between the vendor and the location are not known by the lottery. Officials have said the industry average is a 50-50 split. An industry group says the average machine brings in $100,000 worth of business annually; about $21,000 of that is left to share between the machine owner and location.
Q. Is that $21,000 profit for the businesses?
A. Both businesses have expenses associated with operation. If the share is 50-50, the retail location is left with $10,400 annually off every machine in the store. The industry group says machine owners are left with only $1,654 in profit annually from each machine, after expenses are paid. That calculates to about 1.6 cents for every dollar spent in the machine.
Q. Is TouchPlay helping small businesses in Iowa?
A. There's anecdotal evidence that the machines are helping to keep some mom-and-pop stores afloat. Lottery records, however, show that one West Des Moines company, Royal Financial, controls 25 percent of the machines in operation. It has three times as many machines as its nearest competitor and more than twice as much generated in sales. Overall, machines controlled by 35 companies generated 90 percent of the sales for the past eight months.
Q. How much have private businesses invested in TouchPlay?
A. The industry says that $77 million has been spent on machines now operating and that $130 million will be spent by the time all 10,500 machines have been rolled out.
Q. How much does a TouchPlay machine cost?
A. The lottery say machines cost between $7,000 and $10,000.
Q. Will the state be financially liable if it bans the machines?
A. A lawsuit appears likely regardless of the Legislature's response. Casino interests have indicated a possible lawsuit if no action is taken, while the TouchPlay industry has said it will probably sue if the machines are yanked.
Q. Has TouchPlay put legalized gambling into new places?
A. Under Iowa law, slot machines are allowed only in casinos. Since fall 2005, TouchPlay machines have generally been allowed only in stores that sell age-restricted merchandise, such as beer or cigarettes. For example, there are 140 machines in Hy-Vee Food Stores, 30 in Dahl's Food Marts and 456 in Kum & Go convenience stores, according to a February lottery report.
Q. Are TouchPlay machines slot machines?
A. They are similar to slot machines but operate differently. In slot machines, winners are chosen at random by a computer chip; in the TouchPlay machines, winners are predetermined.
Q. Have TouchPlay machines hurt gambling addicts?
A. The lottery reports that the Iowa Gambling Treatment Program attributed 5 percent of its calls to lottery-related problems. The Central Iowa Gambling Treatment Program said 27 percent of the calls for help it received in January were related to TouchPlay. The Eastern Iowa Center for Problem Gambling reported that 10 percent of its January calls and 20 percent of its February calls were TouchPlay-related.