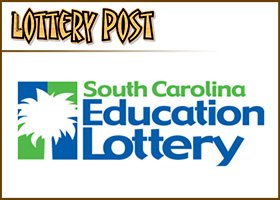 Harold Gray once lived on a street called Lottery Lane — now he's a two-time lottery winner.
Gray won the top $100,000 prize Tuesday after buying a scratch-off lottery ticket in Beaufort County. The windfall came exactly 20 days after Gray won the $250,000 top prize in a different South Carolina scratch-off game.
''Hey, at least it's not a doctor or a lawyer with all the money. Poor people are getting some of it, too,'' said Gray, a self-employed contractor.
After beating the 360,000-1 odds of winning the big prize Tuesday, Gray said he went home and gave his wife the ticket to celebrate her 39th birthday.
''She couldn't believe it. It freaked me out, too,'' Gray said. ''I had to go home and take a little medication to calm me down.''
After the first win, Gray planned to keep his job and pay off his bills. Now that the bills are gone, the new prize will go to buy a house, said Gray, who plans to keep working for a few select clients.
And Gray has an interesting theory about the source of his luck. ''I feel like I have a horseshoe stuck up my behind,'' he said.