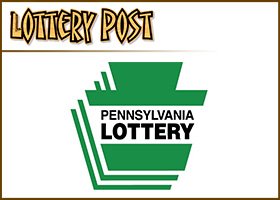 Return of popular Millionaire Raffle to award more than $6 million; computerized drawing to be used
Millionaire Raffle, the successful groundbreaking game developed last year by the Pennsylvania Lottery, will create even more millionaires when the game returns for a third drawing on Saturday, Dec. 30.
Millionaire Raffle tickets go on sale Tuesday, Nov. 21, at more than 8,400 Lottery retailers throughout the commonwealth. Only 625,000 tickets will be sold. Each of the game's $20 tickets will offer a 1-in-125,000 chance of winning $1 million. The Millionaire Raffle game provides the best odds ever offered by the Pennsylvania Lottery for winning a $1 million prize.
"Both the first and second Millionaire Raffles were well-received by Lottery players," said acting Lottery Executive Director Ed Trees. "We anticipate that this third Millionaire Raffle will be just as successful and sell out just as quickly as the first two."
The Dec. 30 Millionaire Raffle drawing will award five top prizes of $1 million, five $100,000 cash prizes, and 750 prizes of $1,000 cash. A total of 760 prizes worth $6.25 million will be awarded.
Each Millionaire Raffle ticket will contain a unique, eight-digit raffle number issued sequentially across the commonwealth from the Lottery's central computer, starting with raffle number 00000001. The last raffle ticket issued for the game will contain the raffle number 00625000. When the last raffle number is issued, the game will close and no additional tickets will be available for purchase. Tickets for the Dec. 30 Millionaire Raffle drawing will be on sale from Nov. 21 until 5 p.m. Dec. 30, or until sold out.
Because Millionaire Raffle tickets are scheduled to be sold over a six-week period, Trees urged players to sign the backs of their tickets and keep them in a safe place until the Dec. 30 drawing. The winning raffle numbers will be randomly selected at 7 p.m. on Dec. 30 when the Lottery's live drawing show will televise the selection of the five $1 million top-prize raffle ticket numbers and the five $100,000 second-prize raffle ticket numbers. The 750 $1,000 winning raffle ticket numbers will also be selected, but will not be displayed due to time constraints. A complete list of all 760 winning raffle ticket numbers will be available later that night at Lottery retailers and on the Lottery Web site, http://www.palottery.com.
The winning ticket numbers will be selected by a random number generator certified by Gaming Laboratories International.
The eight-digit raffle number printed on the ticket must match the eight-digit raffle number combination selected in the drawing — in the exact sequence in which it was selected — to be considered a winning ticket and to be entitled to a Millionaire Raffle prize.
Odds of winning a $1 million top prize are 1-in-125,000; odds of winning a $100,000 prize are 1-in-125,000 and the odds of winning $1,000 are 1-in-833.3. The overall odds of winning any prize are 1-in-822.
Forty-one tickets from the Dec. 31, 2005, Millionaire Raffle drawing — each worth $1,000 — are unclaimed and will expire Dec. 31, 2006. Eighty tickets from the July 4, 2006, raffle drawing — two of them worth $100,000 each and 78 of them worth $1,000 each — remain unclaimed. Those tickets will expire July 4, 2007.