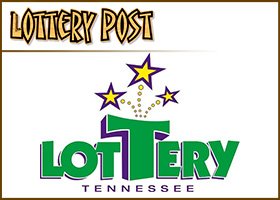 Tennessee lottery players say they warned lottery officials more than 10 days ago that a new computerized system to pick random numbers in the Cash 3 and Cash 4 games appeared to be malfunctioning.
They say they were ignored for days while a computer software glitch kept duplicate numbers from being drawn in the games. That meant players who picked numbers like 6-6-9 in Cash 3 or 5-5-5-3 in Cash 4 had no chance of winning.
Lottery officials announced Tuesday that the glitch had been corrected but affected twice daily games from the day the new system, which cost the lottery $221,200, was installed, July 28, through Aug. 20.
"It's just kind of odd it went so long without anybody noticing it and with people calling and sending e-mails about it, and they still said there was no problem," said Allen Lowe, a player who lives in Clarksville.
Lowe said he began sending e-mail messages through the lottery Web site the weekend of Aug. 11 when the drawings produced no duplicated number.
He said the lottery replied with a message saying others had made similar inquiries but testing by security staff showed no problems, with double digits coming up in the random test draws.
Larry Duck, a lottery enthusiast who monitored the numbers from Maryland, also sent the lottery e-mails beginning about the same time as Lowe, getting the same boilerplate response, he said. He said he began making calls Aug. 14 or 15 but could not get through to anyone in authority. He said he later sent an e-mail to Ann Butterworth in the state Comptroller's Office. Butterworth said in reply that members of the comptroller's office had contacted lottery officials.
"I am so disappointed what has happened there," Duck said. "We genuinely would like to see all United States lotteries revert back to the original ball drawings."
Keypunch error to blame
Lottery spokeswoman Kym Gerlock said the lottery response might have seemed delayed to some players, but days can pass before duplicate numbers come up in a draw. Once in April 2006 and again in February 2007, duplicate numbers did not come up for 16 days in a row, she said.
"It can happen,'' Gerlock said. "The important thing is that we caught it when we did. [Editor: After 82 bad drawings were conducted and millions of invalid tickets sold] The problem has been fixed, and we are going to do the best we can to make players whole."
The problem was the result of a keypunch error by an employee of Smartplay International Inc., the company that makes the random number generating software, lottery officials said. The employee typed in a "u" for "unique" instead of an "r" for "repeat" in the computer code, they said.
Company investigated
Smartplay issued a news release Wednesday saying that the company began an investigation when Tennessee officials alerted them to the lack of duplicate numbers and corrected the settings immediately.
The news release noted that Gaming Laboratories Inc. tested the system and found no flaws.
James Maida, president of Gaming Laboratories, said the flaw was hidden in 1,400 lines of computer code [Editor: that's not a lot] that a Gaming employee failed to catch. Because of how the tests are conducted, the tests done on the system showed that it was generating duplicate numbers, but the system did not function properly when it went live July 28.
"We feel badly for what occurred," Maida said. The lottery was charged about $5,000 for the testing work, he said.
The company handles virtually all testing of similar systems in the United States and has retested all the systems and determined that the problem was confined to Tennessee, Maida said.
Gov. Phil Bredesen told The Associated Press that the programming mistake was a "blip" on the lottery's otherwise strong track record.
He told the AP it probably would not affect bonuses paid out to lottery officials based on sales. Lottery chief Rebecca Hargrove's bonuses can amount to 65 percent of her more than $380,000 annual salary, the AP said.