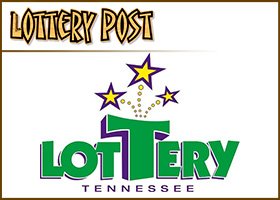 Strange drawing results come right after revelation of weeks of flawed drawings
The Tennessee Lottery's Cash 3 game had the exact same winning number in both the midday and evening drawings Thursday.
Kym Gerlock, vice president of communications for the Tennessee Lottery, said the reappearance of number 940 was random chance.
"It was not an error. It's rare, but it does happen," Gerlock said. "Each drawing is a totally separate instance and one is not related to another."
Gerlock said not only are the numbers randomly generated by computers, but there is a drawing to see which of two computers will be used to produce the winning number. She said the fact that the same number came up may not be that extraordinary.
"I know it's certainly happened in other jurisdictions," she said.
The reoccurrence seemed suspect to Walter Witwer of Oak Ridge, who blames the lottery's use of computerized number generation instead of pingpong balls.
"That happened without us authorizing it," Witwer said of the switch.
He says he alerted the lottery that the Cash 3, Cash 4 and Lotto 5 games were shortchanging lottery players.
The random number generators did not permit numbers with recurring digits, like 772 or 233 to win, even though people could play the numbers.
"After a month's time they found it," Witwer said. "The Tennessee Lottery to me is being run by a lot of crooks ... Pretty hard to do, to have the same number come up twice like that in the Tennessee Lottery."