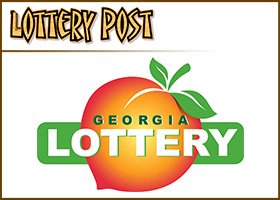 The Georgia Lottery Corporation is searching for a new host/spokesperson for its daily televised drawings and to make special appearances around the state.
To find that special person, the Georgia Lottery has planned an American Idol-like audition at the Boisfeuillet Jones Atlanta Civic Center in Atlanta on January 7, 2008.
The Georgia Lottery Corporation will provide a broadcast pavilion for media partners to broadcast live from the auditions.
The lottery will audition the first 4,500 online registrants and conduct a random drawing, of all remaining online registrants, for an additional 100 audition slots. A total of 4,600 registrants will have the opportunity to audition.
Interested registrants will be required to complete an online registration form between December 20, 2007 and January 2, 2008 at 5 p.m. EST. Electronic online registration forms may be submitted at www.galotterytalentsearch.com. Upon successful completion and submission of this online registration, entrants will receive an automatic reply via e-mail, confirming audition time and location.
The Georgia Lottery Corporation host/spokesperson is a unique role of a talent who brings excitement and energy to the daily televised drawings. This is an exciting opportunity that combines both on-air talent and special events hosting skills.
Interested registrants must be age 18 or older. For complete details, please visit www.galotterytalentsearch.com.