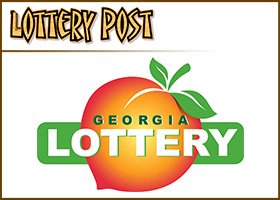 Despite controversy over the governor's role in the choice, the Georgia Lottery board handed state budget director Debbie Dlugolenski Alford a new job Thursday as the lottery's new president and CEO.
Board members took the unanimous vote on Alford's appointment, despite criticism they scuttled their own search because Gov. Nathan Deal wanted Alford to get the job. Though Alford has held several high-profile jobs in state government, she is the state's first lottery director without prior experience running a lottery.
Her new job will carry a $300,000 salary, a 93 percent raise over what she makes now but significantly less than what outgoing President Margaret DeFrancisco makes.
The lottery board's chairman, Jimmy Braswell, has denied Deal had undue influence on the board's decision. He took square aim after the vote at critics who insisted otherwise.
"The message I would send to critics is one, there was a process. And it was open to anyone who wanted to apply for the job," Braswell said Thursday. "The second thing I'd like to say is the board of directors of the Georgia Lottery Corp. takes their fiduciary responsibility extremely seriously."
The lottery — one of the country's most successful, with $3.8 billion in sales last year — pumps more than $900 million into the state's HOPE college scholarship and pre-kindergarten programs each year.
The board named Alford as its sole finalist two weeks ago. She replaces DeFrancisco, a lottery veteran who announced her retirement this summer. Alford makes $155,000 as state budget director, according to the latest state records available, but her new salary doesn't match her predecessor's pay of $378,000 a year.
Some have questioned the hire, which came even as DeFrancisco and, separately, the board in its original job posting expressed strong preference for a new president to have prior lottery experience.
"I'm concerned the governor's people interfered in the process — they basically hobbled the process so we wouldn't get the most qualified person for the job," said Senate Minority Leader Steve Henson, D-Tucker. "It's reckless."
However, the governor has expressed faith in Alford's ability to lead the lottery.
"I'm now going through my third budget cycle with Debbie, and she's one of the most intelligent, hardest-working and committed government employees with whom I've ever worked," Deal said Thursday. "... She'll go to work every day fighting to increase revenues for our HOPE and pre-k students in Georgia."
That strong level of support is also found on the board.
"If we did not believe that Debbie was the best candidate for the job, and if she did not have the ability to lead the Georgia Lottery Corp. to bigger and better heights, we would not have made the selection," Braswell said. "We think we have an excellent CEO now hired to lead the Georgia Lottery."
In a statement to The Atlanta Journal-Constitution, Alford said she was "deeply honored" to join the lottery.
"I thank the board for their confidence, and I'm looking forward to starting work with the outstanding Georgia Lottery team," Alford said. "I am aware of the great responsibility that has been given to me, and I am fully committed to working with the board and staff to craft a strategy that will guide the organization into the future. This strategy will focus on funding the needs for HOPE and pre-kindergarten while keeping our players motivated and engaged."
Since the Georgia Lottery's inception in 1992, sales have fallen only three years, but they have not kept up with the growth of HOPE, and scholarships have been cut.
Besides leading the governor's Office of Planning and Budget, Alford has served as president of Georgia's virtual technical college and as deputy director of the budget office before taking over the top job in 2010.
She served on the lottery board until this month, when she resigned in advance of a vote on her expected appointment.
The choice of Alford caused one lottery board member, Frances Rogers, to quit this month in protest because she said Deal's involvement touting Alford compromised the board's search.
Braswell said Alford will come onboard to the lottery likely in a couple of weeks. She has been leading ongoing budget talks at the state Capitol to help Deal prepare for the next legislative session in January.
DeFrancisco will stay in the interim and for a short while beyond to help Alford acclimate to her new job.
"Margaret's been nothing but gracious," Braswell said. "There's nobody I know of who's worked harder or with more passion toward a cause."
(Click to display full-size in gallery)