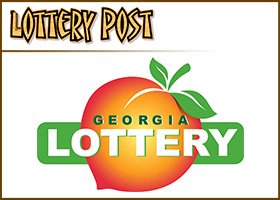 The sole finalist to lead the Georgia Lottery is the state's top budget official, Debbie Dlugolenski Alford, officials said Tuesday.
The acknowledgement confirmed a report last week by The Atlanta Journal-Constitution that Alford was a leading candidate to replace Margaret DeFrancisco as president of one of the country's most successful lotteries.
Alford currently leads the governor's Office of Planning and Budget and serves on the Lottery Board. She would be the state's first lottery director without previous experience running a lottery.
Alford was in budget meetings and could not be reached Tuesday.
Lottery board members have also declined to publicly address their search to replace DeFrancisco, who announced in August that she would retire. But Gov. Nathan Deal had high praise for the choice Tuesday, calling Alford "one of the hardest-working, most capable public servants with whom I've ever had the pleasure to work."
Alford served as president of Georgia's virtual technical college and as deputy director of the budget office before taking over the top job in 2010. Her husband, Dean Alford, is a former state lawmaker who was appointed to the state Board of Regents by Deal earlier this year.
"She's familiar with all facets of our government, and she has earned a strong relationship of trust with state legislators," Deal said. "I hate to lose her as budget director, but I know she'll lead the Georgia Lottery to new heights as we strive to keep up with the demands of our HOPE and pre-k programs."
Under the state's open records law, lottery officials have to identify finalists at least 14 days before they vote on a final choice.
There is a previously scheduled Lottery Board meeting Oct. 18. Officials said no action would be taken about Alford at the meeting. No date has been set yet for a vote concerning her new job.
Georgia's lottery — with $3.8 billion in ticket sales last year — pumps more than $900 million into the HOPE scholarship and pre-kindergarten programs each year. Since its inception in 1992, sales have only fallen three years, making it one of the most successful lotteries in the country. Still, sales have not kept up with the growth of HOPE, and scholarships to students have been cut back in recent years.
(Click to display full-size in gallery)