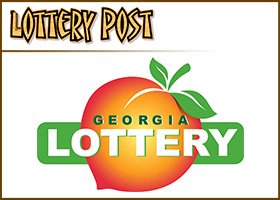 Nancy Edwards headed to work $1 million richer this afternoon.

Edwards, a Cave Spring, Georgia, resident employed at the Kellogg's plant in Rome, received a check today for winning the Georgia Lottery scratch-off game Cash Explosion then headed to her job at the plant.

The presentation was held during her lunch break at the Kangaroo station located at 3131 Maple St. in Lindale where Edwards purchased the $10 ticket from clerk, and friend, Tia Frick.

"I'm so happy that I sold the $1 million winner to someone I know who's from here," Frick said.

Edwards said that after scratching the ticket, she excitedly showed it to Frick.

"I was laughing, crying and my knees were shaking," she said.

Edwards won the fifth of 10 $1-million prizes from the Cash Explosion game, which premiered in January. After about 32 percent taxes, she will receive $34,500 per year for 20 years.

Edwards and her husband, Roger, have four children and eight grandchildren. They plan to take a vacation to Hawaii but don't expect to make major changes to their day-to-day lives.

Of course, family members may have other plans — grandson Avery Hall has already asked for a new skateboard.

Ron Shaver with the Georgia Lottery presents a check to Cave Spring couple Nancy and Roger Edwards.