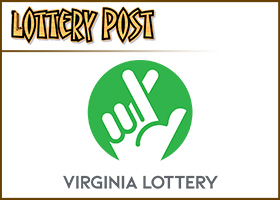 Sometimes lotto luck lies underneath the surface of a scratch-off ticket. Sometimes it lies in the bounce of a ball. And sometimes it lies with the Virginia attorney general's office.
Hundreds of players thought they had struck gold when lottery terminals errantly spit out tickets that appeared to have won them as much as $7,777. Turns out it was a computer programming error, not lady luck.
Now the state's top lawyers will consult with the Virginia Lottery to decide whether the players get the cash or if the proviso on every ticket — "Tickets are void if . . . misprinted . . . or do not meet the state Lottery validation tests" — means that players are out of luck.
Lottery officials are not quite sure what happened during Sunday's debut of the $2 Fast Play Super 7's game, where players flex some basic math muscles to try to add up a preprinted grid of numbers into as many sevens as they can. The more sevens they get, the more money they win. There is little skill involved, but if players get lucky, they can win as much as $7,777.
Before the game was shut down at 8:55 a.m. Sunday, more than 600 tickets were printed incorrectly of the 2,336 total sold, Virginia Lottery spokesman John Hagerty said. When players crunched the numbers on the tickets, Hagerty said, they came out with more sevens than the lottery had intended — and more than were encoded in the bar code at the bottom of the ticket, which shop owners who sell tickets use to verify winnings.
The game was stopped after less than four hours of play because confused vendors had started calling. Officials said they do not know when the game will be available again. They are blaming the problems on a contractor, GTECH, which was running the game for the state. Last month, Lottery Technology Enterprises, a partnership including GTECH that runs the D.C. lottery, was fined $1.4 million by the District for security breaches that included fraudulent payouts and stolen tickets.
GTECH, based in Providence, R.I., referred inquiries about the Super 7's glitch to the Virginia Lottery yesterday.
"It seemed like a really easy concept, a fun kind of way to play," said Sterling Hartman, an employee of Cohn's On the Corner, a convenience store in Charlottesville, which sells lottery tickets. "People could get their math skills in line."
But Hartman was not sure that the game would be popular among his regular customers, a mix of college students and locals.
"Most of the people who come in tend to be fairly stuck in their ways," he said. "If they're a Mega Millions person, they don't like to venture into Pick 4 territory. If they're a Pick 4 person, they don't like to do Pick 3."
Hartman said that many of the "hard-core players" — the ones who pass on the instant gratification of the scratch-off games — like to use a gambler's strategy when they buy tickets, picking numbers based on the last set of winning ones, or even timing a lottery purchase based on the serial numbers of the blank tickets. Those players might not be interested in Super 7's, he said.
"They can't gauge their wins or losses based on the track record," he said. "They don't go into a casino, but they have to think like a gambler anyway."
Whether the holders of the approximately 600 questionable tickets are awarded any money remains to be seen. The state lottery will decide the matter in consultation with the attorney general's office, which, as luck would have it, does not comment on internal legal advice, a spokesman said yesterday. Lottery spokesman Hagerty said he was unsure when a decision would be made and asked that players hold on to their tickets for now.
With luck, they will soon have an answer.