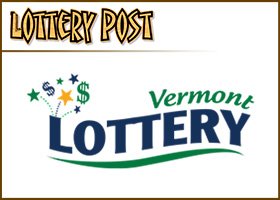 BARRE, Vt. — Linda Hebert says she didn't think twice when she purchased two nearly identical computer-generated "Fast Play" tickets at North End Deli Mart earlier this month.
"They looked like winners to me," Hebert says of the twin "Red Hot Numbers" tickets that she has been patiently waiting for the Vermont Lottery Commission to honor since she bought them on her way to work Aug. 4.
Turns out Hebert's double win was not due to lady luck but a computer malfunction — and she wasn't alone in "winning" that day.
Due to a computer glitch, which has since been rectified, 70 other tickets that were virtually identical to hers were sold during the same 30-minute span, according to Alan Yandow, executive director of the Vermont Lottery.
"It was a system-wide error," Yandow explained Monday, stressing that when it comes to those 72 tickets, looks can be deceiving.
"They are not winning tickets," he said.
However, Yandow stressed that does not mean Hebert and others who qualify won't get paid as soon as lottery officials finalize a process that will accommodate payment for "top prize tickets" — $450 each — and decide how to account for those transactions.
"Everybody will be made whole for the inconvenience," he said, noting that will be more expensive in some cases than others.
Hebert can expect $900 — $450 for each of her two $1 tickets — according to Yandow, who said some agents spotted the flawed tickets and refused to sell them to patrons.
A side-by-side comparison of the two tickets purchased by Hebert suggests she had more than luck on her side.
Besides time stamps that indicate one was printed three seconds after the other, the only discernible difference between the two tickets are the tracking numbers printed on the top and bottom of each. The numbers that really matter on the tickets — all 10 assigned to Hebert, as well as 20 "Hot Numbers" she had to match — were the same — "01" — making the tickets look more like templates for tickets than the real deal.
Still, Yandow said unsuspecting folks, like Hebert, understandably believed the tickets were legitimate — a perception the commission cannot afford to ignore.
"Our players look to us for lottery games and when we have an issue like this we're concerned about it," he said. "This should not happen."
According to Yandow, the Vermont Lottery underwent a computer system conversion earlier this summer and that may have had something to do with the glitch involving the software for the "Red Hot Numbers" game that became the "Fast Play" option on June 27.
"It was operating fine, but then we had a problem," he said, explaining the issue was addressed on Aug. 4, the day it was detected and all of the questionable tickets sold.
"Basically, as the system tried to access the available 'Fast Play' numbers, it could not," Yandow explained. "As no numbers were being passed to the terminals, the system defaulted to all ones."
Although the problem was corrected, given the unprecedented circumstances, Yandow said lottery officials were reluctant to simply cut checks to those affected without thinking through the process and any future ramifications.
"This hasn't happened to us before that I know of," he said.