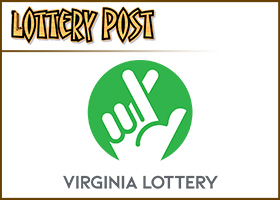 Amounts to about 25% of full prize; some players disappointed
Lottery officials announced Thursday that people who had bought misprinted tickets for a recently added game that said they'd won will receive some compensation for the tickets.
According to a news release, they "reached an agreement with its gaming services provider regarding the problem with the Fast Play Super 7's game. As a result, the Lottery, while not able to pay the expected prizes, is able to give some compensation to players for the unfortunate experience they encountered for a few hours on Sunday, October 19, 2008.
"'The recently launched Fast Play Super 7's game provided by GTECH Corporation to the Virginia Lottery contained a programming error that created an inaccurate impression in the playing area of the game ticket that made it appear that some combinations were entitled to prizes that they were not," commented Alan Eland, GTECH Senior Vice President.
"'While the integrity of the lottery system was not compromised, the confusion caused by the error in the game is regrettable. GTECH takes full responsibility for the issues related to the game's performance."
"Mr. Eland continued, "GTECH values its relationship with the Virginia Lottery and has entered into a settlement with the Lottery, the proceeds of which can be used at the Lottery's discretion."

"The incorrect tickets were printed on October 19, which was the first day of ticket sales for the new $2 computer game. The Lottery sold 2,336 tickets before sales were suspended. Of those, 609 printed incorrectly, showing prize levels ranging from $2 to $7,777.

"The Virginia Lottery, in consultation with the Office of the Attorney General, determined that the Lottery must follow its official rules for the Fast Play Super 7's game. It is clearly explained on the back of every ticket that "Tickets are void if stolen, misprinted, mutilated, incomplete or cancelled, or do not meet the State Lottery validation tests." Virginia's Administrative Code contains similar restrictions. In the Super 7's incident, a software loading error caused misprinted tickets.

"Therefore, as a matter of law, the Virginia Lottery cannot pay the prizes that appeared on the misprinted tickets for the Super 7's game.

"'Rules are in place to protect players and the Lottery both when everything goes as expected and when there's a problem," said Virginia Lottery Executive Director Paula Otto. "It is critical that the Lottery follow its rules. However, in fairness to and in the best interest of Virginia Lottery players and retailers, the Lottery will offer all players who purchased what appears to be a winning Super 7's ticket the opportunity to redeem it for a cash payment from a Player Recognition Fund."

"The Player Recognition Fund is worth up to $1 million. The payouts to players will be given in recognition of the disappointment and inconvenience caused by the mistake, but will not equal the amount shown on the misprinted ticket. The Lottery estimates that it will pay approximately $2,000 for tickets showing a $7,777 prize, approximately $200 for tickets showing a $577 prize, and approximately $100 for tickets showing a $277 prize.
"'The Virginia Lottery is extremely disappointed about this error and the inconvenience it has caused our players and retailers," said Otto.
"'We realize this decision may not satisfy everyone affected, yet we feel it strikes the proper balance between the Lottery's legal responsibility to the Commonwealth and our goodwill to players."

"Players who purchased winning Super 7's tickets may complete an Application for Payment at a Lottery Customer Service Center or Lottery Headquarters. For office locations and contact information, players can call (804) 692-7778. Players can also request the form by e-mailing playerfund@valottery.com. Players can deliver the form to a Lottery office or mail it to:

The Virginia Lottery
Player Recognition Fund
P.O. Box 2489
Richmond, Virginia 23218-2489

"All Applications for Payment must be postmarked no later than 5:00 p.m.on Friday, November 21, 2008. The Virginia Lottery Security Department will gather information about all tickets. Applicants can be assured that the Lottery will work diligently to process applications as fairly and expeditiously as possible."
Players react to state's resolution
Inside Pembroke Stop-N-Save, manager of the store, Terry Reiss, is crunching numbers back in her office. She played the Super 7's game and knew she was supposed to win more than $7,000. After learning of the misprint, she didn't bother to scan her ticket.
"I didn't scan mine. I just held on to it like this because I didn't know what to do with it. So now I'm gonna scan it," Reiss said.
The computer screen pops up with a prize total of $2 — just like many of the other misprinted tickets. The lottery says she'll be compensated $2,000.
"Well yeah, but it would be nicer if it was $7,777," Reiss laughed.
She's disappointed because she thought the lottery would decide to pay all the money.
At Hilltop Grocery in Newport, one couple was supposed to win more than $500 and now they'll get $200. They also expected the lottery to pay the full amount.
"Downfall. Let down, big time," said Linda Williams after she heard about the lottery's decision. Williams' husband played the game and was supposed to win $577.
Williams was there when she told her husband the news about the Virginia Lottery's decision.
"That's better than nothing," he said.
With the $577, Williams would have paid, "Bills, bills. Yeah, we're behind on a few bills so that would have been good."
Both Williams and Reiss have less faith in the lottery.
"It shows, to me in my opinion, it shows they don't expect that many winners at all," Reiss said.
But nobody with a misprinted ticket is walking away empty-handed.
Man unhappy enough to sue
One Virginia man may take legal action to get what he says he's owed.
Melvin Wright's tickets total $31,000 in winnings. The state's offer to pay $2,000 for each ticket, he says, isn't enough.
"If I was to contract a job and then sub one of the jobs out on that job and they make a mistake on it and won't come back and fix it, then I'm responsible to fix their mistake," says Wright.
Wright says he's contacted a lawyer and may take legal action. The fine print on each ticket does say the state is not liable for misprinted tickets.
What do you think?
Were the tickets were misprinted and the lottery did the right thing, or did the lottery simply made a game that was too easy to win and should pay out in full?