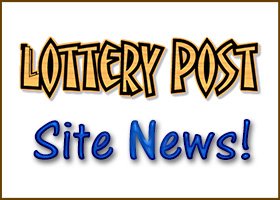 'Infringed' opens in theaters early 2009
Known at Lottery Post as Jim695, Jim Grimes lived a story compelling enough for the silver screen
As the producer of director Neil LaBute's award-winning "In the Company of Men" and other features, Fort Wayne filmmaker Mark Archer knows a good story when he sees one.
He knows Jim Grimes' story is a good one — and will soon be telling it on the big screen.
"I don't think 'Infringed' will make it into many film festivals. I'm in the super-minority in the film industry — a Christian conservative," said Archer, 35, who has spent the last year documenting the series of events that caused Grimes to lose his license to carry a gun despite being acquitted of the 2006 charges that led to the confiscation of his weapon in the first place.
"Men," filmed in Fort Wayne and released in 1997 at a cost of just $25,000, won the Filmmakers' Trophy at the prestigious Sundance Film Festival. And even if the forthcoming documentary from Archer's New Hollywood Studios isn't embraced by such "progressive" audiences, he hopes it will at least alert viewers to how fragile their rights can be — and motivate citizens and lawmakers alike to take action where necessary.
"The film will polarize the audience. Would you have done what Grimes did? I don't know if I would have, but I wouldn't have expected to go to jail for it, either. I want people to wake up to the fact that this could happen," Archer said.
Archer plans to premiere the feature-length documentary early next year in Noble County, where officials — according to Archer - wrongfully prosecuted Grimes, then, after his acquittal, violated his protection against double jeopardy by persuading the State Police to rescind his carry permit.
Despite his concerns, Archer said "Infringed" won't be a right-wing version of a Michael Moore-style propaganda piece.
"I want to be objective. It doesn't do any good to 'ambush' people," said Archer, who has interviewed participants, reviewed documents and met with State Sen. David Long, R-Fort Wayne, and other legislators in an effort to help Grimes, change laws, and uphold the Second Amendment.
It was Archer's support of the right to bear arms, in fact, that led him to Grimes' story in the first place.
He was serving as volunteer legislative action coordinator for the National Rifle Association at the time of Grimes' accident, and "was looking for Second-Amendment stories to tell. I decided this one was too unbelievable not to do something with."

Jim Grimes discusses the events leading to his false imprisonment, while standing at the location where it all began.
Is law too quick on the draw?
Despite acquittal, Noble County man's firearm, license withheld
By Kevin Leininger, The News-Sentinel
It's been nearly two years since a jury of his peers acquitted Jim Grimes of threatening other people with his Smith & Wesson 9 mm automatic pistol.
So why can't he get his gun — or the license to carry it — back?
To the 50-year-old former Navy engineer, the issue is black and white.
He's been victimized twice: first by the habitually reckless driver who rear-ended his pickup in rural Noble County on April 27, 2006, and again by overzealous authorities who prosecuted the wrong man.
But to those same county and state officials, it isn't that simple at all. Grimes may not be legally guilty of misusing a deadly weapon, they say — but that doesn't make him fit to carry one.
It all started innocently enough. It was nearly 2 p.m., and Grimes was driving his 71-year-old mother, Donna, on County Road 900W from their home near Kimmel to visit his sister in Ligonier. Suddenly, his 1997 Silverado was hit from behind twice by a speeding car driven by 19-year-old Dustin Swartzlander, who lived and worked nearby.
According to Grimes, Swartzlander grabbed something from his front seat — Grimes thought it looked like an explosive device — and ran. Rather than allow Swartzlander to flee the scene of an accident with a possible weapon, Grimes pulled his gun and fired a single shot into the air. Not surprisingly, Swartzlander stopped and Grimes held him at gunpoint until a passerby called 911 and Ligonier and Noble County police began arriving minutes later.
But instead of arresting Swartzlander — who lacked both a driver's license and insurance as required by law — Grimes was handcuffed, put on the ground, taken to the Noble County Jail and later tried on two counts of "pointing a firearm," a Class D felony.
A Noble Superior Court jury acquitted him 10 months later, after which foreman Phillip Sensibaugh wrote a 13-page letter of concern to Judge Robert Kirsch. Jurors agreed Grimes had shown poor judgment, but were not convinced he had pointed his gun at anyone. "(And we) believed that the police rushed to judgment and arrested the wrong person in their zest to go after the man with a gun who was posing no immediate threat, rather than disarming (Grimes) and finding out why the firearm was produced in the first place . . .
"The accident would never have occurred if (Swartzlander) had been obeying the law and not been operating a motor vehicle illegally."
According to state law, "if a (firearm) license is suspended or revoked based solely on an arrest . . . the license shall be reinstated upon the acquittal of the defendant." But neither his weapon nor license was returned after Grimes' trial and, after a hearing in Indianapolis in October 2007, a state administrative law judge rescinded Grimes' license for a completely different reason:
He had been declared "not a proper person to be licensed to carry a handgun."
But how could Grimes — who was licensed to carry a gun for 28 years before the accident — be punished after having been declared innocent of a crime?
That's where this story becomes either more critical of state and local officials or more sympathetic, depending on your point of view.
Sensibaugh and the other jurors didn't know it at the time — because Prosecutor Steven Clouse wasn't allowed to introduce it as evidence — that Grimes had been involved in a similar incident once before.
According to a Noble County Sheriff's report, Grimes was driving on County Road 400S on Jan. 17, 2004 when he was rear-ended by a vehicle driven by Carl Liggett. "Grimes advised that Liggett was instigating a fight," the report stated. "Grimes advised that he did have a gun in his hand which he removed from the glove box. Grimes advised that he did not point the gun at Liggett."
Grimes insists he acted legally and rationally on both occasions: In 2004 he was prepared to protect himself against possible violence. Two years later, "I was jailed for trying to stop a crime."
Clouse, Sheriff Gary Leatherman and Indiana State Police attorney Maj. Jerome Ezell interpret Grimes' willingness to pull a gun quite differently: as a sign of a potential threat to public safety they are sworn to prevent if possible.
"I filed charges (against Grimes) because I'm opposed to vigilante justice and took an oath to uphold the law," Clouse said.
Added Leatherman: "As sheriff, one of my responsibilities to the citizens of Noble County is to forward to the State Police Section any information that could bring into question a person's privilege of being issued an unlimited license. I'm all for the Second Amendment. But the burden rests on the person who carries a gun to meet all the requirements."
But that's just the point, according to Grimes and Fort Wayne attorney Robert Vegeler, who represented him in the hearing before Administrative Law Judge Douglas Shelton: To Vegeler, Grimes' acquittal means he does meet all legal requirements, and should get both his gun and license back. What's more, Grimes said, he was not even charged with a crime in connection with the 2004 accident — and police wouldn't know he had pulled his gun at all if he hadn't volunteered the information.
None of that matters, said Ezell, who presented the state's case before Shelton. "It's like the O.J. Simpson case," he said, alluding to a civil judgment against Simpson after his acquittal on murder charges. "The prosecutor has one burden (guilt beyond reasonable doubt), and administrative law has another — is something more likely than not?"
Using that standard, Shelton ruled on Oct. 30, 2007, that Grimes is not a "reasonable person" to have a license to carry a firearm — something state law also seems to allow under certain conditions. In this case, Shelton concluded, Grimes was not justified to fire his weapon, "displayed an inappropriate suspicion of others" and had "demonstrated a propensity for violence and emotionally unstable conduct."
Even in today's terror-conscious climate, you and I might have responded to either accident by drawing a weapon or suspect the presence of a bomb in rural Indiana. But the actions of officials should be subject to at least equal scrutiny.
During Grimes' license hearing, Swartzlander acknowledged he couldn't really tell if Grimes was pointing a weapon in his direction. Swartzlander also admitted to having been involved in four cases of driving with a suspended license and that he was moving an estimated 65 miles per hour — "cooking" — on a two-lane country road when he collided with Grimes. He also admitted to having been charged with possession of a false license and driving uninsured, meaning he could not pay for the $7,000 in damages done to Grimes' truck or the medical bills for Grimes' mother, who suffered a neck injury and a bump to the head.
And yet, as recently as this month, both Clouse and Leatherman seemed relatively uninformed and unconcerned about Swartzlander's driving record. "Did he have a suspended license? I don't remember," said Clouse. "And Grimes couldn't have known that, anyway."
Maybe not, but that would have been — or should have been — one of the first things responding officers discovered.
Noble County officials should be commended for trying to protect the public from improper use of handguns, so long as that is done within the law. But Grimes, whose legal bills are $20,000 and rising, makes a good point: Aren't reckless, unlicensed drivers a threat, too?

Filmmaker Mark Archer, winner of the Filmmakers' Trophy at the prestigious Sundance Film Festival, was naturally drawn to the plight of an ordinary citizen who was singled-out and crushed by the government.
Filmmaker Archer responds
Award-winning filmmaker Mark Archer knew when he got started making Infringed that much of his efforts were going to be spent reconstructing events and investigating leads that the Noble County prosecutor's office refused to — intentionally or not.
Although the film itself will let loose with all of the details he's uncovered, Archer is gradually releasing tantilizing details in his Production Blog (www.infringedmovie.com).
Tuesday, Archer responded to the statements made by Noble County Prosecutor Steven Clouse, pointing out a seemingly convenient inability to recall key details of the event.
When Clouse was recently interviewed by News-Sentinel reporter Kevin Leininger he said, "Did [Swartzlander] have a suspended license? I don't remember. And Grimes couldn't have known that, anyway."
"Perhaps he's forgotten about his arguments to the jury in the biggest colossal failure to convict that Noble County has likely ever seen," Archer writes. "I know I remember my colossal failures pretty darn well.... 'I don't remember' sounds an awful lot like a politician trying to avoid a question."
Further, the filmmaker has uncovered information pointing to the possibility that the prosecutor purposely did not charge the real guilty party — Dustin Swartzlander.
"Noble County officials will look the other way when they're doing a favor for someone 'in the club'," Archer surmises. "Let it be known that Dustin Swartzlander has friends in...well...highly corrupt places."
How deep will this rabbit hole go?
We'll eventually find out when the film debuts, but until then, Archer's blog promises to offer some facinating glimpses into government corruption and influence.
'Infringed' promises to tell the story of how a common every-man — a veteran of the first Gulf War, an engineer, a writer, and a man who enjoys tinkering with lottery numbers for a hobby — could have the full weight of the government come crashing down on him, all because he tried to do the right thing.
"When you factor in the irrefutable evidence that Dustin Swartzlander repeatedly and knowingly perjured himself, leading to the false imprisonment and constitutional infringement of a law-abiding, upstanding man named Jim Grimes...well, you've got a serious miscarriage of justice."