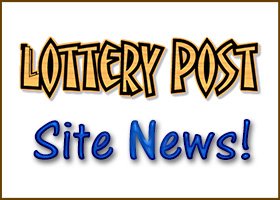 Mega Millions $656 million jackpot causes traffic spike at lotto sites
The record $656 million Mega Millions jackpot on March 30 caused a huge lift in traffic to lottery-related Web sites, according to the latest comScore Media Metrix report released today, with LotteryPost.com cited among the industry's biggest winners.
comScore reported that the Lotto/Sweepstakes category attracted nearly 29 million visitors in March, a 25 percent increase, making it the top-gaining category for the month — by far. The next-highest gaining category was Travel (transactions), with an increase of 12 percent (3.8 million visitors).
The top lottery-related Web sites on the comScore report for the month of March were:
MegaMillions.com (6.4 million visitors, up 590 percent)
CALottery.com (3.2 million visitors, up 101 percent)
LotteryPost.com (1.5 million visitors, up 62 percent)
Powerball.com (1.5 million visitors, no increase noted)
(Two Web sites mentioned in the comScore report, EPrize.net and SwagBucks.com, are not lottery-related, so they are excluded from this "top-4".)
"The record Mega Millions jackpot climb was an amazing phenomenon to watch and experience," said Todd Northrop, Founder of Lottery Post. "It was equally wonderful to see that lottery players from around the USA — and from around the world — found that Lottery Post was a great place to find information about the Mega Millions game and to get the winning numbers after the drawing."
But, according to Northrop, the actual Web visitor picture may be even better than reported by comScore, which estimates traffic volumes.
"Because Lottery Post has a big, loyal following that comes directly to our site, many of our visitors do not get counted by comScore, so the count of Web visitors to Lottery Post is actually more than twice as large as comScore reports," Northrop explained.
The record Mega Millions jackpot was also a boon for lottery sales nationwide, as millions of people who don't normally play the lottery lined up for tickets for the unprecedented drawing.
At the La Fleur's Lottery Symposium held in Washington, D.C. this week, lottery staffers universally spoke of Mega Millions glowingly. Northrop, who attended the conference, says it was clear that Mega Millions provided a windfall to the lottery industry.
"Even in conference topics that didn't deal with jackpot games, the Mega Millions record jackpot was discussed with a certain amount of glee," Northrop said. "Of course, there was also sympathy expressed for the Florida director, because Florida is one state that doesn't offer the game, and couldn't reap the same financial benefits as everyone else in the room."
Lottery Post is currently ranked by QuantCast as the 821st-largest Web site in the United States, with only a few government-run lottery sites above it in the rankings. It is by far the largest non-government (independent) lottery-related Web site on the Internet today.
"We are proud of the work we have accomplished in becoming a vital part of the lottery industry, and very optimistic about the future with all the things we have planned," said Northrop. "Most of all, we are grateful to the millions of members and visitors who continue to come here every day and make our community their home for lottery information and winning numbers."