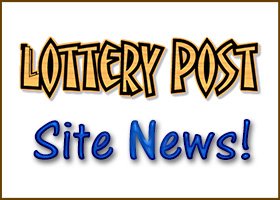 Popular lottery website adds Progressive Web App (PWA) technology
By Todd Northrop
Speednet Group, a leading lottery technology company, today announced the general availability of its latest version of the Lottery Post mobile website, which allows mobile users to install the site as an app on their phones.
By installing Lottery Post as an app, and not just using it as a regular website, users can enjoy quicker load times, offline use when a network is not available, and usage as a stand-alone app, rather than existing within a web browser. When installed, the Lottery Post app is launched directly from the phone's home screen or app launcher, just like every other app.
The technology powering the new Lottery Post app is called Progressive Web Apps (PWA), which was pioneered by Google in 2015. Unlike traditional Android or iPhone apps, PWA apps do not need to be downloaded from an app store, but instead are installed directly from a website — in this case, from the Lottery Post website. As the website is browsed, the app "remembers" each page so that if the network connection of the phone is disrupted, the pages can be recalled from memory. This "progressive memory" of a website is where Progressive Web Apps get their name.
The "Add to Home Screen" option can be used to install the Lottery Post app as an icon in the phone's app launcher home screen. Then, Lottery Post can be browsed by tapping the home screen icon, rather than by opening a web browser.
Lottery Post Founder Todd Northrop is enthusiastic about the technology and the long-term benefits it can provide to Lottery Post.
"Progressive Web Apps finally fulfill the mission the iPhone started 12 years ago, making the Web a common app platform," Northrop said. "It gets us past the old app store model to make app deployment simple while giving everyone the same exact experience, regardless of the type of phone they use."
Northrop continued: "PWAs are also starting to provide access to experiences that previously were available only to native apps delivered through the app store. For example, notifications are now fully supported on Android and will be supported soon on iPhone, so Lottery Post is now positioned to incorporate native phone notifications."
Because PWA technology was championed by Google, Android phones naturally carry the most extensive support, although iPhones are not far behind. Any differences will become less noticeable over time as both platforms race to fully incorporate the entire suite of PWA technologies.
App updates happen silently in the background, so users don't need to worry about keeping up to date with the latest changes.
The impact to your phone storage is also much less than a native app. A native app installed from an app store might be dozens of megabytes in size, whereas a PWA is typically less than one megabyte.
Another area of improvement due to PWA technologies is with sharing something from Lottery Post with other websites or apps. Because PWAs work closely with native phone features, Lottery Post now utilizes the same sharing interface that native apps installed from the app store use. For example, a Lottery Post page can be shared directly with Snapchat on your phone.
A person using their phone to browse the Lottery Post mobile website may not immediately notice a big difference from a regular website, but if they were to lose their network connection, that's where the differences would be stark.
To test this out, switch your phone to airplane mode and try accessing another website (not Lottery Post). Unless the website implements PWA technology, you will be greeted by your browser with a message informing you network connectivity is not available and no content. However the new Lottery Post PWA doesn't suffer from this problem. Previously loaded content displays as if you are browsing online, and pages you have not viewed before display a message letting you know that your network connectivity is offline.
In a nutshell, Lottery Post remains useful even if network connectivity is not available. And thanks to the advancing PWA technologies, Lottery Post will continue to implement native app features in the future.
Lottery Post receives additional improvements
In addition to PWA technologies, the Lottery Post mobile website received several other improvements of note with this latest release.
The most noticeable change may be the left and right slide-out panels, which are activated by the menu button in the upper-left and the user button in the upper-right. Both panels received substantial user interface improvements and additional commands. On supported devices you will also get haptic feedback when opening and closing the panels.
The Lottery Post Home page is expanded and now includes a list of most recent forum posts.
The Quick Picks page has a new option to copy all the generated numbers in one tap so you can paste them into an app or website.
Lottery Post now keeps track of how long it has remained in the background on your phone, so when you bring it to the foreground it will automatically refresh the page content if it senses the content is too old.
Share button in the top banner now opens the phone's native sharing panel, if available, instead of the more limited set of sharing options previously available. The Share button is used to share the current page/content you are viewing on social media or with another app on your phone. For example, if you want to send a link to a Lottery Post page to someone through a text message, you now can tap the Share button and choose the text message app.
The original Share popup, which continues to be useful for sharing to social media sites, is available by long-pressing on the Share button.
The sliding animation between pages has been removed, making the experience quicker and more modern. However, the sliding animation is still available for those who want to restore it. To do so, go to the Options page, where you can choose the sliding animation or a couple of other new page animations.
Several additional features, improvements, and fixes are described on the mobile app's "What's New" page, which is accessible from the app's right-side slide-out menu (also known as the Member menu).
How to find and install the Lottery Post app
If you're reading this on a desktop computer, laptop, or tablet, you might be wondering how to see the mobile website. It's easy! Just visit lotterypost.com using your phone's web browser, and Lottery Post will automatically recognize that you're using a phone and will display the mobile website for you.
On an iPhone, that typically means using Safari, and on Android it typically means using Chrome, to visit lotterypost.com. Users of both kinds of phones have the ability to install alternative web browsers, such as Firefox or Microsoft Edge, but Safari and Chrome are the built-in web browsers on iPhone and Android.
After visiting Lottery Post on your phone, be sure to use the Add to Home Screen feature to install the Lottery Post app as an icon on your phone's app launcher home screen. For help installing the app, tap the member/user icon in the upper-right of the screen, which opens the right-side slide-out menu. In that menu, tap "Add to Home Screen".