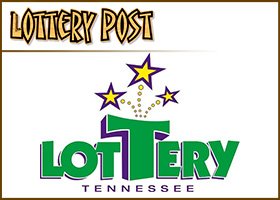 Hey, you wanted to be in the gambling business...
Tennessee officials are hedging their bets on Powerball to lift the lottery out of a sales slump that could hurt revenue projections for education.
Lottery CEO Rebecca Paul Hargrove says lottery sales have been running about $400,000 less per week than last year since the fiscal year began July 1.
She blames Powerball. The jackpot went over $300 million at one point last year but hasn't reached that level yet this year. Bigger jackpots increase sales.
The Knoxville News Sentinel reports the lottery chief told Gov. Phil Bredesen in budget sessions Monday in Nashville that the lottery is now projecting about $288.6 million in revenues for education this fiscal year.
That's about $2.5 million more than last year, but about $3.5 million less than earlier estimates.
In 2007, despite complaints from legions of upset lottery players, Hargrove decided to change the Tennessee Lottery drawings from a mechanical ball machine to a computer random number generator (RNG). Subsequently, the lottery was embroiled in criticism over a string of faulty drawings and errors, resulting from the computerized drawing system.
Hargrove claims that it would cost the lottery $5 million to revert back to the real drawings, but some say the lottery has cost the state more than that with the errors and loss in player confidence.
Some legislators recognized that the computerized drawings were hurting the player's confidence in the games and introduced legislation to revert back to real drawings. (See Tennessee Lottery may be forced back to real drawings, Oct. 9, 2007, and Tenn. lawmakers want to force lottery to drop computer draws, Mar. 26, 2008.)
But the State Senate never took up the measure that was championed by House Minority Leader Jason Mumpower, and the proposal was withdrawn in April (Tenn. proposal for real lottery drawings withdrawn, Apr. 30, 2008).
Now, with revenue shortfalls again facing the state, Tennessee lawmakers need to decide if the lottery's revenue projections will remain at the whim of Powerball jackpots, or if they will proactively generate player excitement — and increased revenues — by bringing real drawings back to the state.
The residents of the state also need to decide if they will take matters into their own hands, by contacting their state representatives and demanding that real mechnical ball drawings be reinstated in Tennessee.