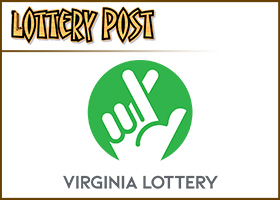 James Peterson of Hampton, Virginia, doesn't make it a habit to buy so many tickets when he plays the Virginia Lottery's Cash 5 game, but he made an exception last Saturday.
"I just had a feeling," he later said.
He purchased 11 tickets for the Dec 13 drawing — and he also purchased one ticket each for his two sons. All 13 tickets contained the same five numbers: 10-13-18-23-30. Each ticket won $100,000.
Peterson's winnings came to $1.1 million.
He purchased the tickets at three different stores:
Coliseum Shell, located at 2200 Cunningham Drive in Hampton
7-Eleven, located at 1620 Hardy Cash Drive in Hampton
7-Eleven, located at 2195 Executive Drive in Hampton
Peterson, who is Assistant City Manager for the City of Hampton, said he chose the numbers using important family dates.
Cash 5 drawings are held daily at 1:59 p.m. and 11:00 p.m. The chances of winning the $100,000 top prize are 1 in 278,256.
Thanks to JordanT1021 for the tip.